Second-Ever ALS Drug Approved
Amyotrophic lateral sclerosis patients in the U.S. now have an option besides riluzole, which was approved by the FDA more than two decades ago and only extends life by two or three months.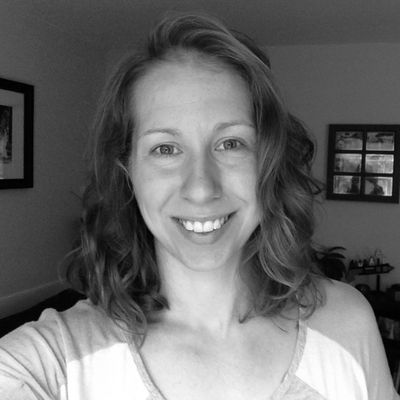 May 8, 2017
WIKIMEDIA, CALLEAMANECERThe US Food and Drug Administration on Friday (May 5) approved edaravone (Radicava) for the treatment of amyotrophic lateral sclerosis (ALS). The drug, manufactured by MT Pharma America, the US subsidiary of the Japanese company Mitsubishi Tanabe Pharma Corporation, is only the second approved ALS treatment in the U.S. The first, riluzole (Rilutek), was approved in December 1995.
"I'm very happy, frankly, that there is a second drug approved for ALS," Neil Shneider, director of the Eleanor and Lou Gehrig ALS Center at Columbia University Medical Center, told The New York Times. "The effect is modest but significant."
"It's exciting," agreed Nathan Staff, director of the ALS Clinic at the Mayo Clinic in Rochester, Minnesota, speaking with Forbes. "I expect many, if not all, of our patients will be lining up to try to get the medication."
Edaravone's approval was based on a trial of...
The latest trial included only early-stage patients who could still live independently. A previous trial, which included a more diverse range of patients, failed to find significant benefit. Together, these results suggest that edaravone may have the greatest benefit early in disease progression, MT Pharma's vice president of medical affairs Jean Hubble told Forbes. The drug is an antioxidant free-radical scavenger thought to work by relieving the effects of oxidative stress—a likely culprit in ALS pathogenesis. The treatment is given intravenously in cycles of 10–14 days with two-week breaks in between.
A year's worth of the drug will cost more than $145,000, the company told The New York Times, adding that "it would provide some co-pay assistance to patients with commercial insurance, and other help to people who are uninsured or face delays in coverage. Those who qualify might even be treated for free," the newspaper reported.
Shneider told The New York Times that he would write interested ALS patients prescriptions for the new drug, but he stopped short of saying that he would actively recommend it. The administration involves the establishment of a permanent intravenous line, which could increase a patient's risk of infection. "If it were a pill and easily administered, I'd be less reluctant to use it," he said.
"The real question is going to be in my mind the cost-benefit of it," Staff told Forbes. "Riluzole, the other medication that is available, prolongs life on average three months. If [edaravone] does the same—three months, four months, five months—and it costs somebody $300,000 to get those five months, that's a hard discussion. . . . It will be important to find out what the long-term functional and survival data show."
Interested in reading more?
The Scientist ARCHIVES
Become a Member of
Receive full access to more than 35 years of archives, as well as TS Digest, digital editions of The Scientist, feature stories, and much more!