WIKIMEDIA, MRC NATIONAL INSTITUTE FOR MEDICAL RESEARCHGeoffrey Raisman, a leader in the study of central nervous system repair, passed away last month (January 27) at age 77, The Guardian reported.
Raisman's contributions to neuroscience date back more than 40 years. His research into how damaged nerve tissue regenerates and makes new synapses set the stage for the advancement of cell therapy for the treatment of spinal cord injury. And in 2014, Raisman's techniques were used help a paralyzed Bulgarian man named Darek Fidyka regain the ability to walk.
"It is immensely gratifying to see that years of research have now led to the development of a safe technique for transplanting cells into the spinal cord," Raisman said at the time, according to The Jewish Chronicle. "I believe we have now opened the door to a treatment of spinal cord injury that will get patients out of wheelchairs."...
After completing his PhD, Raisman worked at Oxford University studying how neurons form new synaptic connections—a phenomenon he dubbed "plasticity"—and the role of support cells in the central nervous system (CNS) in repairing nerve damage. In 1974, he joined the MRC National Institute for Medical Research in London as one of the youngest heads of the Division of Neurobiology. There, he turned his focus to the importance of olfactory ensheathing cells (OECs), which live in the nose but can enter the CNS, and in 1997, he and his colleagues demonstrated that transplanting OECs into the damaged spinal cords of animal models helped the severed nerve fibers regenerate, restoring lost functions in the animals. Years later, a similar transplant of nerve-supporting cells from the paralyzed Fidyka's nose would help him regain feeling and voluntary motor control in his legs.
In 2005, he joined UCL's Institute of Neurology, where he established a dedicated Spinal Repair Unit. "Geoffrey was a pioneer in his field, developing new approaches to improving recovery from spinal injury," a UCL statement read. "Geoffrey was an inspiration to the many colleagues and students that he worked with. He was a truly exceptional and gifted person and his death represents a major loss to the neural regeneration research field and to UCL."
Raisman is survived his wife, a daughter, and four grandchildren.
Interested in reading more?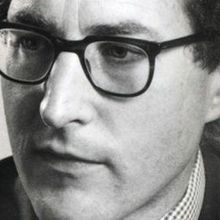 The Scientist ARCHIVES
Become a Member of
Receive full access to more than 35 years of archives, as well as TS Digest, digital editions of The Scientist, feature stories, and much more!