Study: Dino Populations Were Waning Before Wipeout
The massive rock that smashed into Earth 66 million years ago killed off many dinosaur species, but the animals were in steady decline for millennia before the cataclysm, researchers report.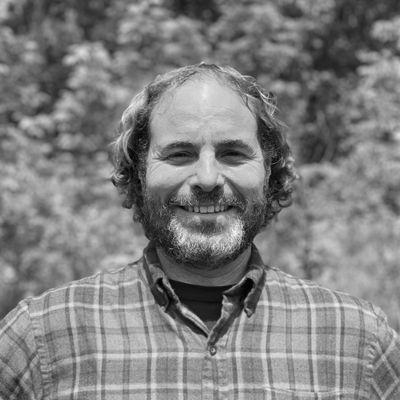 WIKIMEDIA, DONALD E. DAVISA giant asteroid slammed into the Earth in the area of today's Yucutan Peninsula 66 million years ago. The dramatic event has, for decades, been posited as the reason that many dinosaurs—along with scores of other fossil species—went extinct. But at least for dinosaurs, that galactic catastrophe may have been less of an instantaneous apocalypse and more of a final death blow to species already in slow and steady decline, according to a study published in PNAS yesterday (April 18). In it, researchers in the U.K. proposed that many dinosaur species were in pretty bad shape for at least 48 million years prior to the asteroid's impact.
"One of the things that has been long debated about dinosaur evolution is whether they were reigning strong right up until the time of the meteorite impact, or whether there was a slow, gradual decrease in [the emergence of...
"We were not expecting this result," said study coauthor Manabu Sakamoto, also of Reading, in a statement. "While the asteroid impact is still the prime candidate for the dinosaurs' final disappearance, it is clear that they were already past their prime in an evolutionary sense."
Sakamoto, Venditti, and University of Bristol paleontologist Michael Benton modeled the rates of dinosaur speciation events and found that new species were not arising as quickly as old ones went extinct for millions of years of dinosaur evolution. "I think that dinosaurs were probably under stress for a very long time," Sakomoto told The Atlantic.
Meantime, other recent paleontological models posited that dinosaur species were doing just fine when the huge meteorite struck the Earth. In a Biological Reviews paper published last year, University of Edinburgh paleontologist Stephen Brusatte and colleagues suggested that there was "no evidence for a progressive decline in total dinosaur species richness."
"I love seeing big datasets and new methods thrown at some of these classic mysteries," Brusatte, speaking of the new PNAS paper, told The Atlantic. "The result seems very robust, but I question what it means. Does that mean that dinosaurs were doomed to extinction, that they endured some kind of long death march before the asteroid impact finished them off, like a boxer knocking down their opponent with a light punch after several rounds of pummeling? I don't think so."