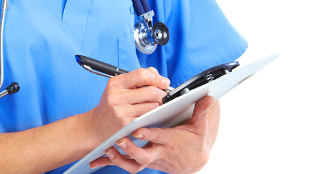 SXC.HU, KURHANCompanies, clinicians, and researchers ought to inform consumers, patients, and study participants about research findings that may impact their health. From there, the parties should make a shared decision as to whether the patient wants to be alerted to unexpected results. That's according to the Presidential Commission for the Study of Bioethical Issues, which today (December 12) issued a report containing recommendations for dealing with incidental or secondary findings uncovered in the direct-to-consumer (DTC), clinical, and research settings.
"The importance of incidental findings, and the problem, is only increasing in magnitude," commission member Stephen Hauser told reporters this week. "Each of us has scores of deleterious mutations in our genes and these will be picked up every time a whole-genome sequence is obtained." And high-resolution imaging techniques often uncover unexpected abnormalities, he noted.
What to do about unexpected health-related findings "is an issue that affects everybody,"...
Earlier this year, the American College of Medical Genetics and Genomics (ACMG) released recommendations outlining 57 disease risk-associated genetic variants that it said patients ought to be made aware of were they to arise during whole-genome sequencing. In contrast, the Presidential Commission for the Study of Bioethical Issues this week emphasized the patient's right to choose what they would and would not like to learn as a result of such a test.
The commission does advocate for the creation of such disease-risk lists, however, to help providers assess what types of incidental findings are most likely to arise and communicate those with patients.
Gutmann stressed that her group's report is far from the final word on incidental findings. "We are not prescribing the contents of that plan," she told reporters. "In fact, quite the contrary, we think prescribing a single plan would be a mistake."
Interested in reading more?
The Scientist ARCHIVES
Become a Member of
Receive full access to more than 35 years of archives, as well as TS Digest, digital editions of The Scientist, feature stories, and much more!