TS Picks: May 26, 2015
Delayed citations; exploring the microbiome with art; why do scientists cheat?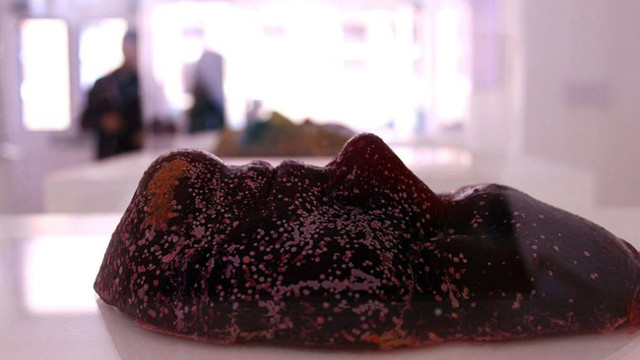 "Invisible You. The Human Microbiome" at the Eden ProjectWELLCOME TRUST
Selections from The Scientist's reading list:

Some scientific papers are recognized for their importance long after they're published, researchers from Indiana University Bloomington reported in PNAS this week (May 25). Analyzing citation data, the team found evidence to suggest that such studies are relatively common. Further, wrote Bloomington's Alessandro Flammini and his colleagues, "our analysis . . . provides empirical evidence against the use of short-term citation metrics in the quantification of scientific impact." (Q. Ke et al., "Defining and identifying Sleeping Beauties in science," PNAS, doi:10.1073/pnas.1424329112, 2015.)

A new permanent exhibit produced by the U.K.'s Eden Project offers an inside glimpse at the human microbiome through interactive works of art. "Invisible You. The Human Microbiome," funded in part by the Wellcome Trust, is now on display at the Eden Project's Core building in Cornwall, U.K. "The most interesting part of this exhibition will be to see people's reactions and explore how we can develop some of those issues as we go on—issues such as the links between the microbiome and obesity, diabetes and depression, microbial treatments for cancer and the fight for new forms of non-resistant medicines," Gabriella Gilkes, a science project manager for Eden, told the Wellcome Trust.

"Journals with higher impact factors retract papers more often than those with lower impact factors," Adam Marcus and Ivan Oransky noted in a New York Times opinion piece published last week (May 22). Although it's not entirely clear why, Marcus and Oransky pointed to both fraudsters and failed peer review. "Scientists view high-profile journals as the pinnacle of success—and they'll cut corners, or worse, for a shot at glory," they wrote, noting, too, that those tasked with reviewing new research don't always catch faked data.