UN Report Highlights Impacts of Climate Change
The Intergovernmental Panel on Climate Change's latest document discusses the dangers of a warming world, but also indicates opportunities for adaptation to the sweeping changes to come.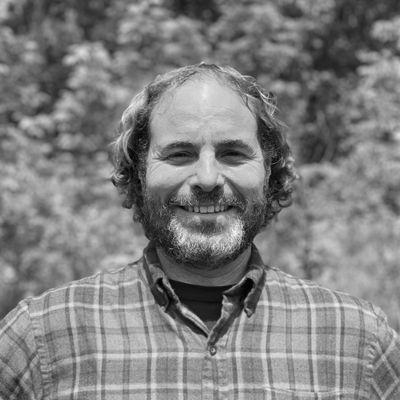 Apr 1, 2014
Coastal erosion is but one of the effects of climate change.WIKIMEDIA, USFWS/STEVE HILLEBRANDClimate change is already reducing crop yields and disrupting ocean fisheries, and the continued perturbations will hit poor populations hardest, according to a report released yesterday (March 31) from the United Nations' Intergovernmental Panel on Climate Change (IPCC). The report is the latest from the IPCC, which last released such a document in 2007.
"We live in an era of man-made climate change," said Vicente Barros, co-chair of the IPCC working group II that authored the report, in a statement. "In many cases, we are not prepared for the climate-related risks that we already face. Investments in better preparation can pay dividends both for the present and for the future."
The report highlighted current impacts of climate change, assembled with help from hundreds of scientists from all over the globe, including reduced food production, more...
Future perturbations could include even more drastic reductions in food production—half of the thousands of studies drawn upon to compile the report a 10 percent or more drop in crop yields by the end of this century—more extreme weather events, ocean acidification, economic losses, and humanitarian crises resulting from wars and mass migrations, the IPCC group said.
The word "risk" appears in the technical summary of the 2,600-page report more than 230 times.
Impoverished communities—subsisting on foods gathered or fished from the wild and on crops grown using conventional farming methods—are and will be hardest hit by climate change, with greater warming meaning more severe impacts, the report said. "In a world where a billion people are already going hungry, this makes it harder for more people to feed their families," Tim Gore of Oxfam International told The Washington Post.
But the report also mentioned opportunities for human communities to adapt to some of the challenges being presented as the climate changes. Beyond limiting the warming by reducing greenhouse gasses, initiating public health measures and making water supplies more flexible are a couple of the ways that humans can lessen the impacts of climate change, according to the report. "Thirty years ago, the previous generation maybe was damaging our atmosphere, [and] the Earth, out of ignorance. Now, ignorance is no longer a good excuse," said Michel Jarraud, the head of the World Meteorological Organization, at a press conference announcing the release of the report. "We know—therefore, we have the information to make decisions and to act upon this information."
Interested in reading more?
The Scientist ARCHIVES
Become a Member of
Receive full access to more than 35 years of archives, as well as TS Digest, digital editions of The Scientist, feature stories, and much more!