HIV-infected H9 T-cellWIKIMEDIA, NATIONAL INSTITUTES OF HEALTHSpanish HIV/AIDS researcher Vicente Soriano, of Hospital Carlos III in Madrid, is facing a steep fine after violating regulations by conducting a clinical trial involving a new HIV drug without getting the appropriate approvals from Spain's Agency for Medicines and Health Products. A court of appeals levied the €210,000 ($283,689) fine against Soriano last month (January 14), but overturned a €6,000 ($8,105) fine issued to the researcher for obstructing the initial 2010 investigation into his apparent misdeeds.
Soriano was also charged with failing to obtain proper insurance for the trial and for informing trial participants that he had secured the hospital's ethical clearance when he had in fact not done so. Soriano is appealing the fines.
The Phase 4 clinical trial started in 2009, when Soriano registered it on www.clinicaltrials.gov. The researchers' aim was to determine if HIV patients with undetectable...
In 2011, a Madrid court issued Soriano €216,000 ($291,714) in fines after an anonymous tipster raised questions about the research. Soriano's main defense through a lengthy appeals process has been that the study was not a clinical trial, but rather an observational and retrospective study, and therefore was not subject to the approvals of regular clinical trials. Ruth Macklin, a bioethicist at Albert Einstein College of Medicine in New York City, told ScienceInsider she disagreed. "This study was without doubt a clinical trial," that needed proper ethical approval," she said.
Soriano is maintaining his innocence. He told ScienceInsider in an e-mail that he and his colleagues are victims of "harassment" that seeks to edge his lab out of Hospital Carlos III, which is in the process of merging with another large hospital in Madrid.
Interested in reading more?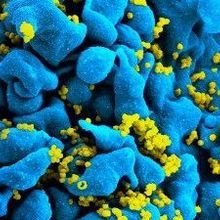 The Scientist ARCHIVES
Become a Member of
Receive full access to more than 35 years of archives, as well as TS Digest, digital editions of The Scientist, feature stories, and much more!