Anthrax bacteria (yellow) and a red blood cellWIKIMEDIA, ARTHUR FRIEDLANDERTo create a drug with a lower risk of becoming antibiotic resistant, researchers turned to viruses that naturally infect bacteria, and created a drug that mimics a cell-wall busting viral enzymes called lysins, according to a new report published last week (April 10) in PLOS ONE. Viral lysins appear to resist bacterial evolution that would render them ineffective over time.
"We've taken advantage of the evolution of viruses. It's using nature versus nature," author Vincent Fischetti head of Rockefeller University's bacterial pathogenesis and immunology lab told Healthline. "We've found it's best when you don't fight nature. Viruses have been around a lot longer than we have."
Antibiotic resistance has become an increasing problem in hospitals, rendering a slew of formerly effective antibiotics useless against certain deadly strains of bacteria, such as methicillin-resistant Staphylococcus aureus (MRSA). To combat bacteria's...
When researchers tested the new drug, dubbed Epimerox, against wild-type Bacillus anthracis, as well as bacteria that had been chemically altered to have a higher rate of antibiotic resistance, the cells did not appear to develop resistance. In addition, mice infected with lethal doses of B. anthracis were rescued by treatment with the drug.
The researchers said they hope to begin human clinical trials within 2 years.
Interested in reading more?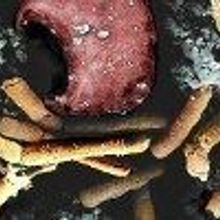 The Scientist ARCHIVES
Become a Member of
Receive full access to more than 35 years of archives, as well as TS Digest, digital editions of The Scientist, feature stories, and much more!