After President Donald Trump issued an executive order that barred immigrants and visitors from some Muslim-majority countries, hundreds of labs responded by offering to host researchers affected by the temporary US travel ban until it is lifted. More than 100 individuals from Canada, Spain, the U.K., France, Switzerland, Germany, and Austria have already registered on the European Molecular Biology Organization (EMBO)'s website, offering lab space and places to sleep.
"Everyone agrees we must do something," EMBO Director Maria Leptin told The Scientist. "It's a feeling a solidarity with people who are stranded and with our colleagues in the U.S."
As scientists across the country and around the work plan to march in the name of science, some researchers who've had a hand in policy-making efforts are calling for caution. In a New York Times opinion article published this week (January 31), Robert...
"I don't think that scientists standing in Washington, giving speeches and holding signs, is going to convince those people that they need to pay attention to our concerns," Young told The Scientist. "Somehow, as a community, those of us who care about science need to find a way to communicate with those folks," he continued. "It has to be direct communication or ways that . . . we have not imagined yet."
But a co-founding organizer of the March for Science noted that science has always been political. "I don't think that by having a march we're creating that connection between science and politics," Jacqueline Gill, an assistant professor of ecology and biology at the University of Maine, told The Scientist. "That connection has always been there."
The Scientist is speaking with local March for Science organizers, asking how they became involved in science activism and what they hope to accomplish in their communities. This week, organizers from Atlanta, Buffalo, Eugene, and Cleveland have shared their ideas.

Satellite march organizers interested in contributing: please email Tracy Vence: tvence@the-scientist.com.
Anti-Zika vaccines have rapidly advanced through preclinical trials during the last several months. Now, researchers have reported data on the first vaccine to make use of messenger RNA (mRNA), which has proven effective in preventing infection in mice and rhesus macaques, according to a February 2 study published in Nature.
"It's a novel vaccine platform," said Dan Barouch, who directs Harvard Medical School's Center for Virology and Vaccine Research and was not involved in the study, adding: "It has not been explored in great detail in humans yet."
Invasive species can destroy ecosystems, and studies have shown that removing them can help small communities recover. Now, a January 30 study in published Nature has demonstrated that removing non-native plants can restore an entire island habitat, from plants to pollinators. "Many tropical habitats, especially on islands, are similarly degraded so this gives us some hope that we can restore them successfully," Jeff Ollerton of the University of Northampton, U.K., who was not involved in the study, wrote in an email to The Scientist.
Clinical trials can cost up to $4 billion and take 15 years to complete—but fewer than 10 percent of candidate drugs ever make it to market. John Loike of Columbia University College of Physicians and Surgeons and Jennifer Miller of New York University School of Medicine highlight the problems with existing food and drug regulations and suggest improvements, in an opinion piece for The Scientist.
Other news in life science
Scientific Societies Respond to Trump Immigration Order
More than 150 scientific societies have objected to the new president's executive order, arguing that it will hinder international collaboration and make America less competitive
Trump's Crackdown on Federal Regulations
The President has signed an executive order requiring that federal agencies, including the FDA, to cut two regulations for every new one they adopt.
Top UK Science Advisor to Control Science Funding
Immunologist Mark Walport will shift from his position as chief science advisor to the UK government to head the country's new science funding agency.
Earliest Deuterostome Fossils Described
These millimeter-size sea creatures lived 540 million years ago.
Artificial Cells Talk to Real Ones
Nonliving cells developed in the lab can communicate chemically with living bacteria, according to a study.
Researchers can now explain more than a quarter of the variability in human stature.
Interested in reading more?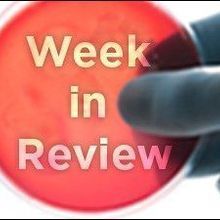 The Scientist ARCHIVES
Become a Member of
Receive full access to more than 35 years of archives, as well as TS Digest, digital editions of The Scientist, feature stories, and much more!