FLICKR, WELLCOME IMAGE AWARDSAs the diversity of a person's natural killer (NK) cell repertoire increases, so too does her susceptibility to infection upon exposure to HIV, investigators from Stanford University showed in Science Translational Medicine this week (July 22).
"It's quite surprising, and it's also a bit counterintuitive," Eric Vivier, who studies NK cells at the Center for Immunology at Marseille-Luminy but was not involved in the research, told The Scientist.
NK cells are components of the innate immune system. "We think of diversity as a good thing in the immune system," said study coauthor Dara Strauss-Albee of Stanford. "But that's based on our paradigm which is shaped by adaptive immunity."
CDC, JANICE HANEY CARRMutations that confer antibiotic resistance in three different pathogenic bacteria appear to also provide the species with a growth advantage. Researchers from the Brigham...
"This study calls into question the concept that antibiotic resistance leads to less virulence," said Stuart Levy, a microbiologist who studies antibiotic resistance at the Tufts University School of Medicine and was not involved in the study.
"The results are interesting, but I don't think the findings challenge the idea that most [antibiotic-resistance mutations] confer reductions in fitness," Dan Andersson, who studies bacterial evolution at Uppsala University in Sweden and was not involved in the study, wrote in an e-mail to The Scientist.
Other news in life science:
Genetic Variants Linked to Depression
Researchers link variations in two genes to cases of major depressive disorder in two large cohorts.
More-Stable DNA Origami
Scientists build nanoscale mesh models of a rabbit and a human stick figure, among other things.
GM Mosquito Cuts Wild-Type Numbers
Release of a transgenic version of Aedes aegypti, a species that can carry dengue virus, decimated a local population of non-mutated mosquitoes, according to a study.
Delayed Turnover
Aggregate-forming amyloid β proteins are replenished more slowly with age, and this may contribute to a person's risk of developing Alzheimer's disease.
Russia's Scientific Squeeze Out
Lawmakers in the country are moving to blacklist western scientists and foundations that support overseas scholarship.
Interested in reading more?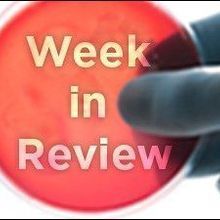 The Scientist ARCHIVES
Become a Member of
Receive full access to more than 35 years of archives, as well as TS Digest, digital editions of The Scientist, feature stories, and much more!