LUDOVIC ORLANDOA 700,000-year-old horse bone has yielded the oldest full genome sequence by more than half a million years. (Previously, an 80,000-year-old hominid held the title of oldest genome sequenced.) "Until this study, many experts would have thought that it was impossible to recover a genome from a sample of this age because of the rapid degradation of DNA into ever shorter fragments that occurs following the death of an organism," David Lambert of Griffith University in Australia and Craig Millar of the University of Auckland, Zealand, wrote in an accompanying Nature commentary.
Now researchers are faced with "the tantalizing proposi­tion that complete genomes several millions of years old may be recoverable, given the right environmental conditions." Of course, the right environmental conditions are key: the horse bone that yielded the DNA for sequencing was preserved in the extreme cold of Yukon permafrost in northern Canada....
WIKIMEDIA, NEPHRONIn addition to being linked to diabetes and cardiovascular disease, obesity, which has increased dramatically in developed nations in recent decades, has also been associated with a higher risk of cancer. Now, a new study in mice suggests a possible mechanism for this association: changes in the gut microbiome that accompany obesity lead to the production of metabolites that, in turn, initiate inflammatory and tumor-promoting factors.
Obese mice fed a high-fat diet and exposed to a chemical carcinogen developed liver cancer and also displayed evidence of a condition called the senescent-associated secretory phenotype (SASP) in the hepatic stellate cells—the primary cell type involved in formation of scar tissue following liver damage. Treating the mice with antibiotics, however, caused a significant reduction in cancer. "This is a fascinating set of findings," Peter Turnbaugh, a systems biologist at Harvard University, told The Scientist. "This study shows that changes to the trillions of microbes that are found in the gut in response to obesity can contribute to the formation of damaging microbial metabolites."
FLICKR, BRADY WITHERSDavid Beebe, a professor at Washington University School of Medicine and the editor-in-chief of Investigative Ophthalmology and Visual Science, describes a questionable survey he received from the anti-plagiarism service iThenticate. Not only were the questions designed in such a way as to promote plagiarism as a top concern of journal editors, he wrote in an opinion piece on www.the-scientist.com, the discussion of the results—on the iThenticate website and in an iThenticate-sponsored webinar—consistently referred to the top category of "plagiarism and misconduct" as simply "plagiarism."
"Data falsification or manipulation, which I consider to be much more serious transgressions than plagiarism, were not highlighted by iThenticate as major concerns, despite clearly falling under the umbrella of research misconduct," Beebe wrote.
FLICKR, YELLOW_BIRD_WOODSTOCKA drug candidate, called PTC124, currently under study for the treatment of several genetic disorders, may not work as claimed, according to new research. The new study found no evidence supporting the claim made by the drug's developer, PTC Therapeutics, that the compound encourages ribosomes to "read-through" premature stop codons that result from "nonsense" mutations. "From a basic mechanistic standpoint, it doesn't look like [PTC124 is causing] translational read-through, certainly in our assays," said paper coauthor Stuart McElroy, a molecular pharmacologist at the University of Dundee in Scotland.
Nevertheless, company researchers are standing by their claims and will continue with ongoing trials of PTC124 for the treatment of Duchenne muscular dystrophy and cystic fibrosis. "I am confident that additional studies will ultimately resolve this controversy and explain the discrepancies observed regarding this controversial compound," said David Bedwell, a microbiologist at the University of Alabama and a paid consultant to PTC Therapeutics.
WIKIMEDIA, THOMAS LERSCHThe National Institutes of Health (NIH) announced on Wednesday (June 26) that it will retire the majority of its 360 or so research chimps, thereby accepting the recommendations of a Council of Councils working group—which were based on a December 2011 report from the Institute of Medicine. The agency will maintain a population of 50 animals for use in research that satisfies criteria outlined by the IOM report, including minimally invasive genomic and behavioral research projects.
"Americans have benefitted greatly from the chimpanzees' service to biomedical research, but new scientific methods and technologies have rendered their use in research largely unnecessary," NIH Director Francis Collins said in a statement. "After extensive consideration with the expert guidance of many, I am confident that greatly reducing their use in biomedical research is scientifically sound and the right thing to do."
More news in life science:
Jailed Scientist Attempted Suicide
A leading Turkish academic imprisoned in 2012 on what his supporters say are unjust charges unsuccessfully tried to take his own life.
Proposed "Japanese NIH" Draws Fire
Scientific societies in Japan contend that a plan for an NIH-like agency to oversee the country's science ministries will squash basic research.
Blocking Memories to Treat Alcoholism
Targeting a molecular pathway involved with learning and memory helps rats with a taste for booze wean themselves off of the sauce.
A new book by an evolution historian asserts that Darwin and Wallace developed their theories of evolution independently.
New Viruses Attack Asia and Africa
A poorly studied family of viruses with circular genomes may be behind cases of brain inflammation in Vietnam and paraplegia in Malawi.
Interested in reading more?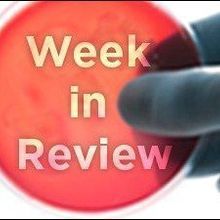 The Scientist ARCHIVES
Become a Member of
Receive full access to more than 35 years of archives, as well as TS Digest, digital editions of The Scientist, feature stories, and much more!