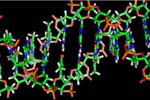 WIKIPEDIA, RICHARD WHEELERWhile useful for some applications, whole-genome sequencing (WGS) must still overcome challenges before it's ready for routine clinical use, researchers from Stanford University showed in a study published in JAMA this week (March 11). The team sequenced 12 healthy volunteers using two different platforms, finding inconsistencies between the two.
"This report is sobering, but not at all surprising," Eric Topol from the Scripps Translational Science Institute in La Jolla, California, who was not involved in the work, told The Scientist.
"Not until we have millions of individuals with WGS, across various medical conditions and ancestries, will sequencing be adequately informative," he added. "We're at least a few years away for that to be the case."
WIKIMEDIA, CALLE EKLUND/V-WOLFBlood-based biomarkers could be used to predict future cognitive impairment in asymptomatic older adults, Georgetown University Medical Center's Howard Federoff and...
The study builds upon researchers' recent interests in unraveling how aberrant lipid metabolism could play a role in neurodegeneration. "We have speculated that [changes in] the lipids that are important for proper [cell] membrane structure and communication could really be a critical step in triggering the cascade of events leading to cognitive impairment and Alzheimer's disease," said Rima Kaddurah-Daouk of the Duke Institute for Brain Sciences in Durham, North Carolina, who was not involved in the work. "All of these observations—along with this wonderful new study that goes earlier in the disease process—confirm that it's time to come back to the biochemistry in a very serious way."
Some researchers have questioned whether screening healthy individuals is justified, given the potential to produce false-positive results. "False-positive tests cause alarm, and they may do real harm when they lead to unnecessary surgery or other treatments," pharmacologist David Colquhoun from University College London wrote at his blog this week (March 10).
AARON OAKLEYSome anti-inflammatory drugs may inhibit bacterial growth by blocking a protein component required for DNA replication in microbes, scientists from the University of Wollongong in Australia showed in Chemistry & Biology this week (March 13). The researchers showed that three non-steroidal anti-inflammatory drugs (NSAIDs) exert weak antibacterial activity, and presented evidence to suggest they do so by blocking the DNA polymerase sliding clamp.
"This is an interesting paper showing good evidence for biochemical inhibition of the DNA polymerase sliding clamp by a few NSAIDs," Thomas Keating, a principal scientist at AstraZeneca Infection Innovative Medicines in Waltham, Massachusetts, who was not involved in the work, told The Scientist.
But some researchers are unconvinced that's how NSAIDs fight bacteria. As such, "I cannot be supportive about the prospect that these results will inform the design of new antibacterial therapeutics," said Richard Ebright, a molecular biologist at Rutgers University in New Jersey.
More news:
Saving Failing Hearts
Inhibiting a small regulatory RNA appears to improve cardiac function in mice with surgically induced heart problems.
Origins of Lactase Persistence in Africa
Large-scale sequencing effort confirms several mutations that confer lactase persistence in Africans, while haplotype analysis sheds light on the trait's origins.
Other news in life science:
Early Animals Oxygenated Oceans
Researchers suggest that ancient animal species helped oxygenate Earth's oceans, paving the way for complex life forms to evolve.
Call for STAP Retractions
One of the scientists behind the stimulus-triggered acquisition of pluripotency studies, which independent groups have had trouble reproducing, has requested that the papers be pulled from the literature.
Another Obesity-Associated Gene
Researchers find a new gene connected to obesity in a surprising part of the genome.
PLOS Clarifies Data Policy
Following the publisher's announcement of an updated policy for the sharing of data underlying its open-access publications, PLOS apologizes for the confusion.
Music on the Mind
Three new studies delve into humans' creation and perception of music.
News of interest elsewhere:
The science social-networking site ResearchGate this week (March 13) announced its launch of Open Review, a forum for users to comment on the reproducibility of published work, request that certain studies be reviewed, and to discuss new research with their peers. In a pilot post, the Chinese University of Hong Kong's Kenneth Lee followed the contested stimulus-triggered acquisition of pluripotency (STAP) protocol step-by-step. He deemed the method not reproducible as published.
"Peer review isn't working. We need a new system," ResearchGate Founder Ijad Madisch said in a statement. "I encourage you to take a look at the publications that have informed your work and ask yourself: Is there anything I need to say?"
Interested in reading more?
The Scientist ARCHIVES
Become a Member of
Receive full access to more than 35 years of archives, as well as TS Digest, digital editions of The Scientist, feature stories, and much more!