Week in Review: March 6–10
Moving toward a fully synthetic yeast genome; backing up environmental data; regulating appetite with osteoblast hormones; investigating electrosensory organs in fish; contemplating federal science budgets
Fear of budget cuts under President Donald Trump have fueled a movement to archive US government data before it disappears. The volunteer-run Azimuth Climate Data Backup Project, for instance, has already copied 19 terabytes of climate data from agencies such as NASA and the National Oceanic and Atmospheric Administration (NOAA).
Concerns that federal data could disappear from online servers may not be unfounded. Kathy Hart Weimer of Rice University told The Scientist that, when previous administrations cut the Environmental Protection Agency's budget, "that caused some libraries to close. . . . Librarians who remember that are attuned to federal budgets. We want to make sure information is maintained so not only scientists can access the data, but the public as well."
Researchers created the first synthetic bacterial organism in 2010, but it wasn't until four years later that scientists synthesized the first...
"This is remarkable," Michael Jewett, codirector of the Center for Synthetic Biology at Northwestern University, who was not involved in the work, wrote in an email to The Scientist. "What's so exciting is the pace of progress that is being made by this international consortium. Their speed is teaching us that we can move science forward faster if we all work together."
Skates and sharks can detect minute electrical impulses within their environments, but how they manage to home in on important electrical signals emitted by prey had long baffled scientists. This week (March 6), in a study published in Nature, scientists analyzed the electrosensory cells of the little skate. Followeing up with both gene expression experiments and behavioral experiments, they found that voltage-gated calcium channels work in concert with calcium-activated potassium channels to help the skate's specialized ampullary organ detect minor electrical fluctuations.
"It's really interesting, because it shows a mechanism of tuning that adjusts the sensitivity of those electroreceptor cells to the stimuli that the animal cares about," Christopher Braun of Hunter College in New York City, who was not involved in the research, told The Scientist. "The ionic mechanisms the paper describes make it very clear how the cells can be specifically tuned into those stimuli that are ecologically relevant."
We don't usually think of bone has having much to do with appetite, but according to a study published March 8 in Nature, a hormone secreted by mouse bone (LCN2) can cross the blood-brain barrier to regulate hunger in the rodents. Engineering mice with osteoblasts that could not produce LCN2, researchers found that these animals ate more and gained more weight than control mice.
The findings suggest that bone could have endocrine functions. "The big question that still remains unexplored at this point [is]: Why would something that's secreted by the bone suppress food intake?" Michael Krashes of the National Institute of Diabetes and Digestive and Kidney Diseases who was not involved in the work, told The Scientist. "The next step is to try and figure out why that is," he added.
Other news in life science
Revised Immigration Order Still Affects Scientists
Despite several changes in the Trump administration's new immigration ban, scientists continue to voice concerns about the executive order.
Genetic Nondiscrimination in Canada
Canada's parliament is set for a final vote on a proposed genetic nondiscrimination act.
House Democrats Introduce "Scientific Integrity Act"
Representatives follow the lead of senators in drafting a bill that would encourage federal scientists to share data.
Reactions to Proposed EPA, NIH Budget Cuts
Experts discuss how Trump's budget proposals could affect federally employed and federally funded scientists.
Update: Prevention and Public Health Fund on the Chopping Block
If the Affordable Care Act is repealed, the CDC could see a 12.4 percent budget cut.
Congress, States Propose Protection Cuts for Endangered Species
The Endangered Species Act has been under fire since January, as states' attorneys general and US Congress alike have attempted to weaken it.
Prominent Epigeneticist Dies
The National Cancer Institute's Amar Klar uncovered many of the intricacies of gene silencing and other heritable epigenetic alterations.
"Father of Organ Transplantation" Dies
Thomas Starzl performed the first successful human liver transplant in 1967 and went on to help develop drugs that improved survival for organ transplant patients.
Vision Helped Ancestral Fish Adapt to Life on Land
"Buena vista" hypothesis suggests that changes in the sizes of eyes, rather than a shift from fins to limbs, led fish to transition to land more than 300 million years ago.
Bumblebees Detect One Another's Smelly Footprints
Scents left behind by bumblebees may help them remember recently visited flowers.
Q&A: Marching for Science in Los Angeles
A conversation with graduate student Alex Bradley
Interested in reading more?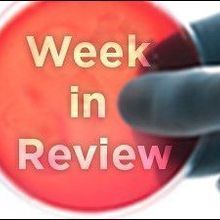 The Scientist ARCHIVES
Become a Member of
Receive full access to more than 35 years of archives, as well as TS Digest, digital editions of The Scientist, feature stories, and much more!