EMILY FINNUsing functional MRI (fMRI) data and other information from the Human Connectome Project, researchers at the Yale School of Medicine and elsewhere were able to identify individuals based on their connectomes, according to a study published in Nature Neuroscience this week (October 12).
"It's not just this idiosyncratic fingerprint that they're talking about that basically allows you to differentiate one individual from another," said Todd Braver of Washington University in St. Louis who was not involved in the study, "but it pushes the idea that [the connectivity signature is] functionally relevant, that those things may be related to things that we think are interesting individual differences, like intelligence."
WIKIMEDIA, ANDRÉ KARWATH"Panoramix," or CG9754, is a key component of Piwi-mediated transcriptional silencing, which helps protect the integrity of the fruit fly (Drosophila melanogaster) genome, researchers from Cold Spring Harbor Laboratory in...
"This is a mountain of impressive work, a huge amount of data, [the result of which] is that we now understand something about how piRNAs are transcriptionally silencing their targets," said Keith Slotkin of Ohio State University who was not involved in the work.
Other news in life science:
Persistent Virus
Researchers detect Ebola virus fragments in semen samples from some male survivors up to nine months after the onset of symptoms.
Scientists Skip Cell Line Validation
Despite known problems with contamination and mislabeled cell lines, most researchers continue to operate without authenticating cells' identity.
Digital Rat Brain
With the help of a supercomputer, researchers have reconstructed part of a juvenile rat cortex.
Stem Cell Therapy In Utero
An upcoming clinical trial aims to correct for a disease of fragile bones in affected babies before they are born.
More Peer Review Manipulation
Elsevier retracts nine papers from five of its journals after discovering made-up reviewer email addresses.
Interested in reading more?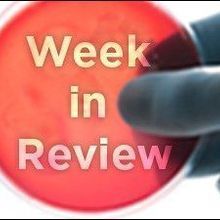 The Scientist ARCHIVES
Become a Member of
Receive full access to more than 35 years of archives, as well as TS Digest, digital editions of The Scientist, feature stories, and much more!