Week in Review: October 24–28
Patient Zero exonerated; Jack Woodall dies; Wolbachia-harboring mosquitoes deployed in fight against Zika; implanted neurons function in adult mouse brain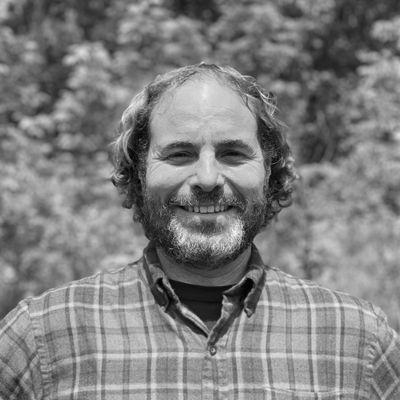 The first comprehensive genomic study of samples collected from HIV patients prior to 1981 has cleared the name of Gaëtan Dugas, a Canadian HIV patient who was widely referred to as "Patient Zero" and charged with bringing the virus to North America. Instead, the analysis suggested that HIV arrived in New York City from Haiti around 1970 before spreading around the U.S.
"Even though the samples come from the late 1970s, an early time point long before anyone noticed AIDS, [they] contain a large amount of genetic diversity—so much genetic diversity that they could not have arisen from the late 1970s," study coauthor Michael Worobey of the University of Arizona told reporters during a press briefing this week (October 25). "It's direct evidence of many years of circulation of the virus in the United States before HIV and AIDS were finally recognized."
Embryonic mouse neurons can be coaxed into integrating into adult brains, according to scientists who reported their results this week (October 26) in Nature. Specifically, the new neurons connected into the developed visual cortex of adult mice, becoming fully functional in a portion of the brain that does not typically spawn new nerve cells. The findings suggest that adult brains may be more plastic than previously suspected.
"For the first time, the authors show that we can visualize and analyze in vivo maturation and integration of grafted neurons at the level of individual cells," neuroscientist Afsaneh Gaillard of the French National Institute of Health and Medical Research (INSERM) and the University of Poitiers, France, told The Scientist.
Infectious disease expert and epidemiologist John "Jack" Woodall died on Monday (October 24) at the age of 81. Woodall cofounded the Program for Monitoring Infectious Diseases (ProMED) and was a columnist for The Scientist in the mid-2000s. He also worked for the World Health Organization's AIDS program.
"He was the rare person who did two very difficult things extremely well and still managed to be a positive and encouraging force in the world," Ivan Oransky, former deputy editor at The Scientist who worked closely with Woodall in 2006 and 2007, told The Scientist.
Public health officials in Brazil and Colombia are deploying bacteria-bearing mosquitoes to aid in the fight against the Zika virus, which has infected thousands of people in South America and beyond. The insects are infected with Wolbachia, a microbe that inhibits the ability of mosquitoes to transmit the Zika virus.
"This really has the potential to be a game changer in terms of vector control—the biggest thing since DDT," Philip McCall, a medical entomologist at the Liverpool School of Tropical Medicine, U.K., told Nature News.
More news in life science
Lying Repetitively Linked to Decreased Amygdala Activity
As people continue to tell tall tales, fMRI data show certain brain regions become less busy.
How Experience Shapes Adult Neurogenesis
Interneurons and mature granule cells in the adult mouse brain are critical for newborn neurons' responses to novel environments.
Studying "Stone Man Syndrome," Scientists Inadvertently Improve Cellular Reprogramming
While investigating a rare genetic disease, researchers discover a signaling pathway linked to the efficiency of reprogramming somatic cells into induced pluripotent stem cells.
Monkey Tools and Early Human Ingenuity
Wild capuchin monkeys in Brazil produce sharp stone flakes by accident, causing some researchers to suggest a rethink of the beginnings of human tool use.
California Research Facilities to Merge
The Scripps Research Institute will join forces with the California Institute for Biomedical Research.