© 2005 National Academy of Sciences
A new tissue-engineering method tricks the body into growing its own bone grafts. Unlike traditional techniques, the method requires neither the transplantation of cells nor growth factors.
Massachusetts Institute of Technology researcher Molly Stevens and colleagues injected a calcium alginate gel into the confined space between the bone and the periosteum (the connective tissue surrounding bone) in the tibia of New Zealand White rabbits.1 They not only demonstrated that new bone formed in the space within six weeks but also that the new bone had the same mechanical and histological properties as endogenous bone.
Coauthor Prasad Shastri of Vanderbilt University, Nashville, Tenn., says the team chose the periosteum as a bioreactor site because it included all prerequisites for tissue engineering – including periosteal cells, growth factors, and vascularization. And, the alginate gel provided a good source of calcium for bone formation. "We only...
Interested in reading more?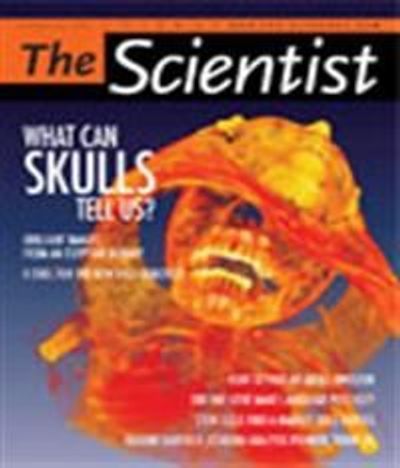 Become a Member of
Receive full access to digital editions of The Scientist, as well as TS Digest, feature stories, more than 35 years of archives, and much more!