Courtesy of Protiveris
Surface plasmon resonance (SPR), today's dominant bioassay technology, abolishes the need for chemical tags to identify targeted molecules. But the technique is gaining some competition. Rockville, Md.-based Protiveris's new VeriScan 3000 bioassay reader offers a cost-competitive alternative using microcantilevers that not only may be easier to use but also can read as many as 64 different samples at once.
One edge of a 25-millimeter chip bears a series of silicon filaments, resembling microscopic diving boards. Thinner than a human hair, measuring about 300 microns long, 150 microns wide, and 0.5 microns thick, each cantilever's surface is prepared so that only one specific species of molecule will bind to it. When these cantilevers capture their cognate antigens, the cantilever bends, a motion that can be detected as a change in an electrical signal or the deflection of a light beam reflected from the cantilever's surface to a position-sensitive...
Interested in reading more?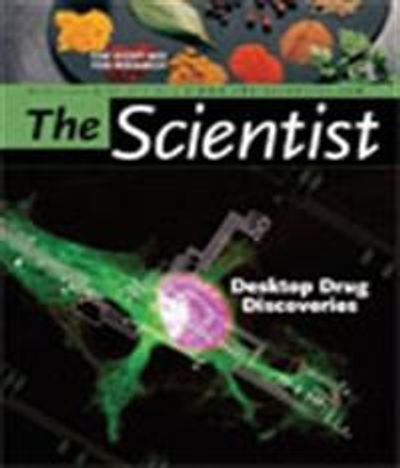 Become a Member of
Receive full access to digital editions of The Scientist, as well as TS Digest, feature stories, more than 35 years of archives, and much more!