Courtesy of Affymetrix
Microarray giant Affymetrix http://www.affymetrix.com of Santa Clara, Calif., is raising the bar for whole-genome association studies. The first in a planned line of related products, the two-array GeneChip® Mapping 100K set can genotype over 100,000 single nucleotide polymorphisms (SNPs), 10 times more than its predecessor could.
About half of the SNPs on the 100K set come from public databases. The rest stem from a proprietary database developed by Perlegen Sciences of Mountain View, Calif. More SNPs from both public sources and the Perlegen database will be added to next-generation arrays, Affymetrix says.
The 100K set follows from Affymetrix's earlier GeneChip Mapping 10K array. Dietrich Stephan, from the Translational Genomics Research Institute in Phoenix, Ariz., says his group has used this earlier array to examine about 20 pedigrees so far. "The throughput and accuracy for doing whole-genome linkage analysis is unprecedented. It's at least an order of...
Interested in reading more?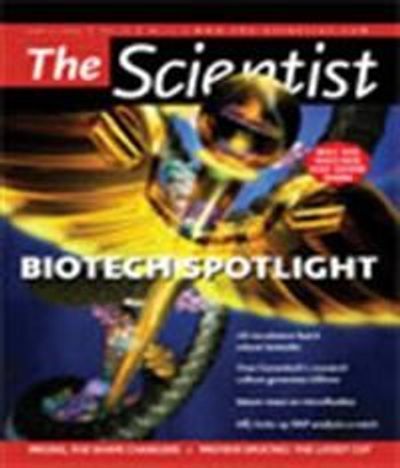 Become a Member of
Receive full access to digital editions of The Scientist, as well as TS Digest, feature stories, more than 35 years of archives, and much more!