Joelle L. Bolt
Mosaic animals, which contain somatic cells with different genotypes, allow researchers to track how mutation or deletion of target genes affects cell development. By knocking out a gene in a specific cluster of cells at a desired time, scientists can study its role without affecting the rest of the animal. Mutant genes in Drosophila mosaics can be visualized via fluorescent markers, but to date it's been difficult to develop a similar labeling system for mosaic vertebrates. Now, Liqun Luo and colleagues at Stanford University have helped solve this problem in mice with a new method called MADM – mosaic analysis with double markers.
"This tool is likely to be of great use by enabling people in mammalian genetics to do the kind of efficient mosaic analysis now routinely used in invertebrates," says Nathaniel Heintz of Rockefeller University in New York, who did not participate in the study....
Interested in reading more?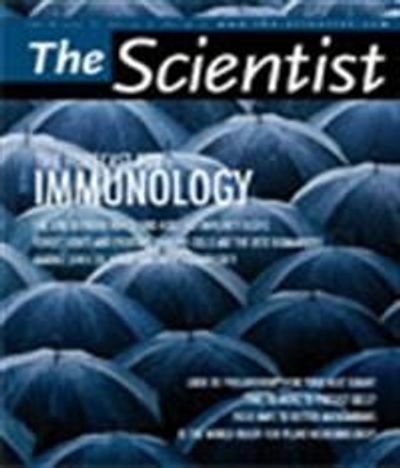 Become a Member of
Receive full access to digital editions of The Scientist, as well as TS Digest, feature stories, more than 35 years of archives, and much more!