Courtesy of Brinkmann Instruments
In releasing its DualChip microarray system, Eppendorf http://www.eppendorf.com of Hamburg, Germany, has blurred the lines between cDNA and oligonucleotide probes.
The system makes use of Eppendorf's Xmer probes, single-stranded DNAs of 200 to 400 nucleotides and more akin to cDNAs than to oligos. The length increases hybridization efficiency relative to standard oligonucleotides, enhancing specificity and improving the signal-to-noise ratio, according to the company. Xuemin Liu, microarray business manager for Eppendorf North America, says the technology can detect gene expression in 5 μg of total RNA. "The Xmers can also tolerate stringent wash conditions," she adds.
Each slide contains two identical microarrays printed next to each other, as well as a preattached hybridization chamber that eliminates the need for coverslips. "The samples are loaded through the inlet on the chamber by a pipette prior to overnight incubation," Liu says. "This process greatly simplifies the handling procedures, preventing...
Interested in reading more?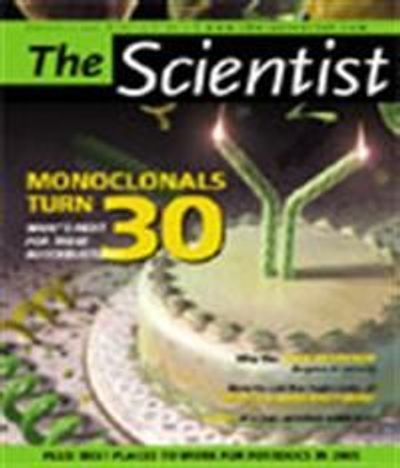 Become a Member of
Receive full access to digital editions of The Scientist, as well as TS Digest, feature stories, more than 35 years of archives, and much more!