Two independent groups have demonstrated a new method for purifying proteins that may offer a simpler, cheaper alternative to large-scale column purification.
The technique hinges on inteins, peptides that naturally splice themselves cleanly from any protein to which they are attached. Both research teams inserted an intein between their desired proteins and an elastin-like polypeptide (ELP), which reversibly precipitates from solution in the presence of salt or at temperatures less than 30–40°C.
A team led by Ashutosh Chilkoti of Duke University and Carlos Filipe of McMaster University in Canada used the technique to purify thioredoxin; their protocol yielded 50 mg per liter of 90% pure protein in solution. David Wood and colleagues at Princeton University opted for an intein that splices itself in three to eight hours at neutral pH. Their approach, tested on 10 proteins of diverse sizes, yielded 5–15 mg of protein per liter. "It's a really simple...
Interested in reading more?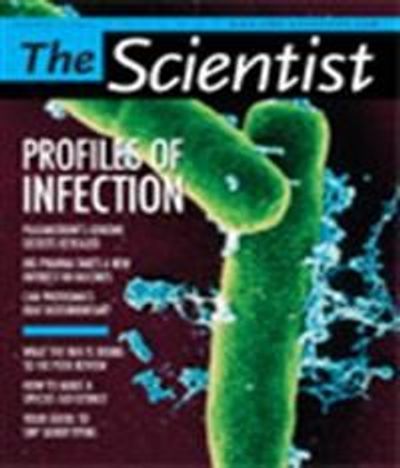 Become a Member of
Receive full access to digital editions of The Scientist, as well as TS Digest, feature stories, more than 35 years of archives, and much more!