Courtesy of Atsushi Miyawaki
A group of researchers at RIKEN in Japan have developed a fluorescent protein that can be switched on and off more than 100 times.1 Atsushi Miyawaki and colleagues engineered monomeric fluorescent protein 22Gm3 (renamed "Dronpa") from the coral Pectiniidae and found that strong irradiation at 488 nm converts it to a nonfluorescent state absorbing at 390 nm. This darkened protein can be switched back to its original emission state by irradiation for several minutes at 405 nm.
Fluorescent protein-labeling techniques previously were irreversible, precluding repeated measurements of a protein's behavior. Now by highlighting molecules, tracking their motions, clearing their fluorescence and repeating the experiment, "you can see if you have the same movement pattern emerging over time, [and] know if the movement pathways are stable or constantly changing," explains Jennifer Lippincott-Schwartz of the National Institutes of Health, who did not participate in this study. Miyawaki...
Interested in reading more?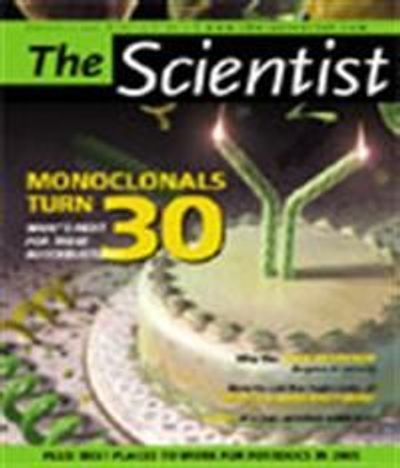 Become a Member of
Receive full access to digital editions of The Scientist, as well as TS Digest, feature stories, more than 35 years of archives, and much more!