Courtesy of Upstate USA
Researchers often use immunoprecipitation (IP) to isolate specific proteins from complex samples or to identify protein-protein interactions. But the method, in which an antibody bound to protein A or G and tethered to a resin pulls an antigen out of a protein mixture, involves a number of liquid-handling steps that can lower yield, limit reproducibility, and preclude high-throughput processing. Plus, the resin (typically agarose beads) can interfere sterically with downstream assays, as it is difficult to dissociate it from the antigen.
The Catch and Release IP system from Upstate Group http://www.upstate.com, recently released as an improved version 2.0, uses a proprietary capture affinity ligand solution to reversibly tether an antibody to an organic resin in a spin column. A single 30-minute incubation of cell lysate, antibody, and affinity ligand captures proteins on the resin, which remains in the column, along with captured antigen, during elution...
Interested in reading more?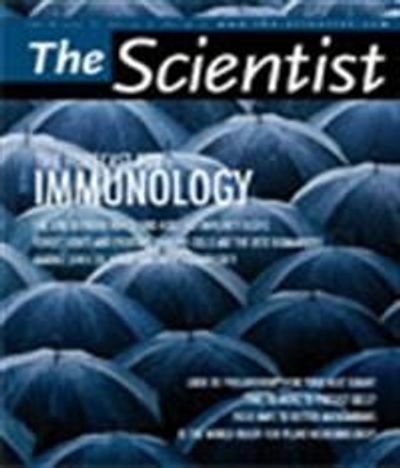 Become a Member of
Receive full access to digital editions of The Scientist, as well as TS Digest, feature stories, more than 35 years of archives, and much more!