© 2004, AAAS
Typical setup of a desorption electrospray ionization (DESI) experiment, in which samples are nebulized directly from a surface by a spray of charged droplets. Researchers hope using the technique in such applications as field-site forensics will reduce sample-handling problems that can call results into question.
Scientists at Purdue University, led by Graham Cooks, professor of analytical chemistry, recently reported a novel method for processing samples for mass spectrometry (MS) analysis.1 More than just a technological tweaking, it's an elegantly simple innovation that, MS experts say, could make mass spectrometers invaluable tools for applications ranging from field-site forensics to drug design to bomb detection.
"They've done something that maybe the rest of us, if we'd been half-smart, could've done," chuckles Fred McLafferty, a professor emeritus of chemistry at Cornell University and a long-time MS practitioner. "And I admire them more for that."
Historically, measuring...
FACILITATING FORENSICS
The ease of sampling facilitates several applications, including forensics. University of New Orleans MS specialist Richard Cole notes the advantage of getting data on site without having to transport a sample, thus avoiding potential sample-handling problems like those famously highlighted in the O.J. Simpson trial.
In one proof-of-principle demonstration, Cooks and colleagues recorded the spectrum of the surface of a subject's finger 50 minutes after he'd taken 10 mg of an antihistamine (hand-washing detergent and background lab air were also detected).1 Such demonstrations suggest various drug-monitoring applications. "You just hold your finger and spray and you see the compounds there," says Cooks. "That's going to revolutionize drug metabolism." He also envisions a medical technique in which the analyzer is built into a scalpel, enabling the surgeon to more precisely gauge the procedure. Another possibility tested in Cooks' lab: quality control of pharmaceuticals by quickly analyzing pills as they're manufactured.
David Clemmer, an Indiana University chemist, plans to use the new technique to sample the proteins of complex systems such as Drosophila brains and human plasma, the focus of his group's work. "It hadn't occurred to me yet to sample directly off of a fly," he says. "But that would be an interesting thing to do: Hold the fly up to the spray and see what we get." His group has just started trying to reproduce Cooks' results in the lab.
Cole suggests the new sampling technique will go hand-in-hand with the continued miniaturization of MS, a focus of Cooks' lab and others. Together such innovations should continue to make the method faster and more mobile, says Cole. But Cooks still sees room for improvement, for instance in the ionization process. "I'd like to ionize some molecules and not ionize others so that we get a simpler spectrum," he says.
Purdue has licensed the new device to Indianapolis-based Inproteo http://www.inproteomics.com.
Interested in reading more?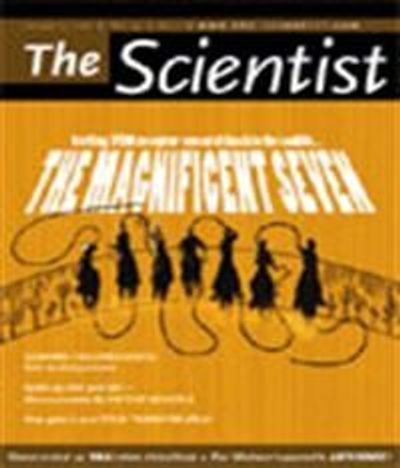 Become a Member of
Receive full access to digital editions of The Scientist, as well as TS Digest, feature stories, more than 35 years of archives, and much more!