Courtesy of Sigma-Aldrich
Most commercially available reagents for RNAi are synthetic oligos, which can yield good results with immortalized cell lines but are less effective in hard-to-transfect primary cells. To address this problem, The RNAi Consortium (TRC), comprising 10 biomedical research institutions, recently began the commercial rollout of its MISSION TRC shRNA library.
St. Louis-based Sigma-Aldrich http://www.sigmaaldrich.com distributes the clones in three formats: frozen bacterial glycerol stocks ($345/clone), purified plasmid DNA ($415/clone), and an active lentivirus vector (pricing not yet set). When complete, the lentiviral vector-based library will contain 150,000 shRNA constructs targeting human and mouse genes.
"The advantages of a viral system are twofold," says Keith Joliff, manager of global strategic marketing at Sigma-Aldrich. "It allows the insertion of the shRNA into the genome of the cell, so you get a permanent phenotype ... [and] it allows you to get the DNA into cell lines that do not transfect...
Interested in reading more?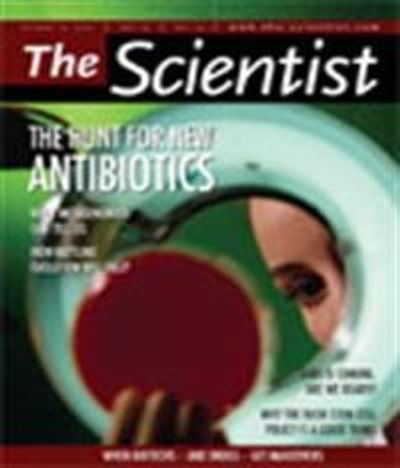 Become a Member of
Receive full access to digital editions of The Scientist, as well as TS Digest, feature stories, more than 35 years of archives, and much more!