By putting two enzymes on the same shift, San Carlos, Calif.-based NuGEN http://www.nugeninc.com can turn five nanograms of total RNA into enough cDNA for a microarray in just four hours. Key to the technology, termed Ribo-SPIA, are minimal starting material, speed, and linearity, says Anne Kopf-Sill, vice president of product development.
Researchers normally must amplify 2–5 micrograms of RNA to perform an array experiment. "With Ribo-SPIA technology, you don't need to acquire a large sample. In the case of cardiovascular disease-model systems, for example, just one or two aortas from a transgenic mouse are sufficient," says John Todd, NuGEN's vice president of marketing.
The technology involves three steps. First, reverse transcriptase makes DNA copies of the mRNA, using a chimeric DNA-RNA oligo-dT primer. Next, DNA polymerase copies the DNA, producing a double-stranded molecule that bears, at the 3' end of the gene sequence, a DNA/RNA hybrid.
RNase H (which degrades...
Interested in reading more?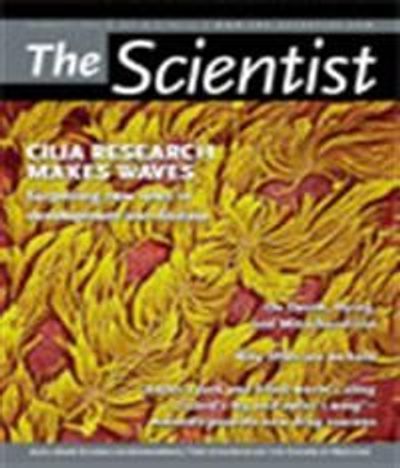 Become a Member of
Receive full access to digital editions of The Scientist, as well as TS Digest, feature stories, more than 35 years of archives, and much more!