Reprinted with permissions from Nature Materials
A top and side view of the crystal lattices of the hydrogel shows the interdigitated biomolecular structure. Grey: carbon; red: oxygen; light blue: nitrogen; dark blue: oxygen of water molecules. The red dashed lines represent hydrogen-bonding networks.
Put a piece of DNA on a clean, DNAase-free piece of glass, and it will probably still be there in its original state hours later. Proteins, though, are much less forgiving. They require specific coddling to maintain their correct three-dimensional conformation and enzymatic activity, a quality that has hampered the development of protein microarrays. To counter this problem, a group of researchers developed a new substance that might provide an optimal surface for preparing "semi-wet" protein chips.1
Itaru Hamachi of the Institute for Materials Chemistry and Engineering at Kyushu University in Fukuoka, Japan, and colleagues developed a semi-wet protein array using a...
FIRST IMPRESSIONS
"The hydrogel looks like a potentially useful material for making protein arrays," says Michael Snyder, professor and chairman of the Department of Molecular, Cellular, and Developmental Biology at Yale University. Snyder's lab developed the first example of a proteome-scale array for yeast proteins. But Snyder points out that Hamachi's paper describes a choice between dry or wet arrays, whereas "the reality is that none of us let proteins dry out on arrays. We always print them in glycerol so they never dry out."
An advantage of the material, Snyder says, is that it is a three-dimensional substrate and would therefore improve the amount of protein per square micron and increase sensitivity. "It looks like a fairly easy material to prepare and work with," he adds.
Currently, a 3D hydrogel material based on an acrylamide polymer is available through Boston-based PerkinElmer Life and Analytical Sciences. Though the two materials have not been compared directly, the commercial product has similar advantages, says Sandra Rasmussen, proteomics and array systems business unit leader for the company.
Milan Mrksich, a biosurface engineer and professor of chemistry at the University of Chicago, said that while he considers the report intriguing, the "platform does not necessarily extend to the full range of enzyme activities that one would want to screen for." According to Mrksich, the assembly of the hydrogel molecules may be distorted by the presence of a substrate molecule, so one would have to use a trial-and-error approach to optimize the gel for each enzyme activity. "It might take some effort to optimize the material to be able to report on a range of different enzymatic activities," he explains. He adds, though, that studies such as these are important to move this challenging area of research forward.
- Emma Hitt
Interested in reading more?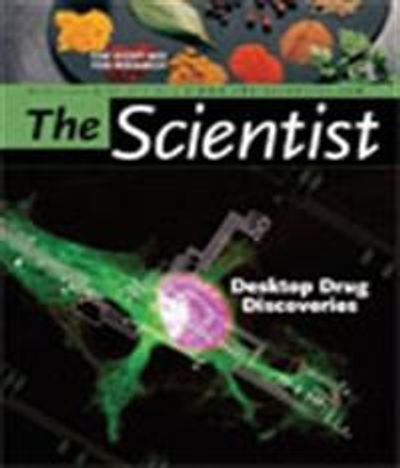 Become a Member of
Receive full access to digital editions of The Scientist, as well as TS Digest, feature stories, more than 35 years of archives, and much more!