Courtesy of Nicole Reading and Eric Ahrens, Carnegie Mellon University
The gene for an iron-storage protein (green) is incorporated into an adenovirus gene-delivery vehicle, or vector, and delivered to the brain via injection. The metal-binding protein acts like a nanoscale magnet and a potent MRI "reporter." When the subject is placed in an MRI magnet, the brain cells that contain the reporter can be identified and imaged at high resolution (arrow). The MRI reporter gene can be linked to any other gene of interest (e.g., a therapeutic gene).
Visualizing gene expression in living animals, at high spatial resolution and in real time, has been a long-held goal in molecular research. Now, a new platform technology, based on a well-known tool with a clever twist, is enabling molecular biologists to do just that.
The new technology uses magnetic resonance imaging (MRI) to detect the location and duration of...
Interested in reading more?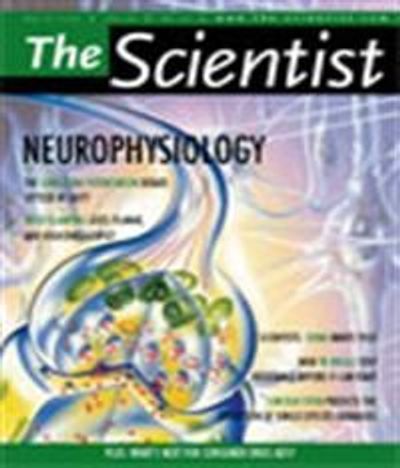 Become a Member of
Receive full access to digital editions of The Scientist, as well as TS Digest, feature stories, more than 35 years of archives, and much more!