Courtesy of Eppendorf UK
Hungry scientists taking a trip to the vending machine for refreshments may soon find Taq polymerase and IPTG next to their Coke and M&Ms. Helena BioSciences of Sunderland, UK http://www.helena-biosciences.com has developed the Smartstore, a -20°C reagent-vending system for 40 Eppendorf and Fermentas reagents. The machine, which is accessed via a cashless "smartcard" that can also track inventory wirelessly, is offered free-of-charge to research institutes, and reagent restocking is also provided for free by Helena – the only charge is for the reagents themselves.
"We worked out as a rough cost that if 10 scientists each buy four reagents at once from the Smartstore, over a year that institute is going to save £18,000 ... so the potential savings and benefits not just for the scientists but for the whole research institute are enormous," says Helena BioSciences spokesman Aston Bowles.
Nigel Roberts, senior technician at the...
Interested in reading more?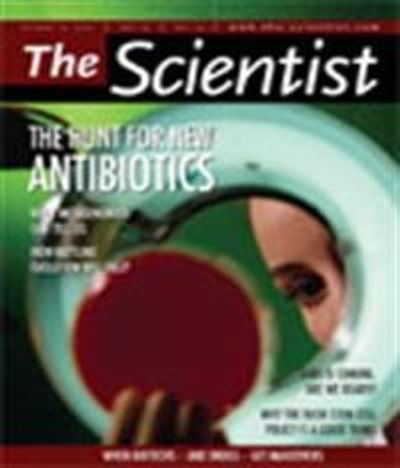 Become a Member of
Receive full access to digital editions of The Scientist, as well as TS Digest, feature stories, more than 35 years of archives, and much more!