A pipeline rerouted
Thankfully, Barry Quart's HIV drug appeared to be working. In recent Phase 1 testing, the compound, which blocks the activity of an enzyme HIV needs to continue its replication cycle, appeared to be well tolerated and had no notable side effects.
But while skimming the data in preparation for a board meeting, Quart noticed something. The patients taking the drug exhibited a dramatic decrease in levels of uric acid, a breakdown product of purine. Elevated uric acid levels, a condition known as hyperuricemia, are a hallmark of gout, a disease that causes kidney damage and painful attacks of arthritis when uric acid in the bloodstream crystallizes and deposits in the kidneys and joints.
As Quart recalls, after he shared this with the board, one member piped up: "Are you crazy? There's a company developing a biologic that lowers uric acid levels and has a market capital worth $1 billion." Instantly, Quart, CEO and director of Ardea Biosciences in San Diego, began thinking about changing the focus of his company.
How one company suddenly switched its focus from HIV to gout.
Quart had started the small biotech in the 1990s to develop HIV drugs after pioneering some of the very first antiretrovirals. "In the early days, [HIV research] was an exciting place to be," says Quart. "I was generating drugs for patients with a huge need. These days there's less medical need for newer HIV agents." The market for new gout drugs, on the other hand, is wide open.
Despite afflicting an estimated two to six million Americans, the standard approach for treating gout over the last 40 years has been a drug called allopurinol, which inhibits an enzyme that produces uric acid. However, "this drug has a lot of side effects and about 60 percent of patients don't get a good response," says Quart. A recent, more potent version of allopurinol, called uloric, can cause debilitating side effects, and 25 percent of people on the drug still do not respond to treatment. "There is still a huge unmet medical need in gout care," says Quart. "The opportunity to develop this interesting gout drug was too exciting to pass up." Historically, this kind of switch is not unprecedented—Viagra, a drug for erectile dysfunction, was initially meant as a heart medication.
First, Quart had to figure out how a medicine for HIV could also target gout. He set up several assays showing that when the body metabolized the HIV drug, the liver clipped it in half, producing one molecule that's active against HIV and another that exhibited no activity against HIV but did lower uric acid. He found that the second metabolite inhibits a protein in the kidney which is responsible for regulating uric acid levels.
Quart realized he could isolate and develop the second metabolite as a gout drug. Quart also pursued the HIV drug through Phase 2 trials, but dividing the company's resources between these two drugs became too expensive. After more than a decade of HIV work, Quart decided to shift his company's focus and resources primarily to gout. (The company, however, does continue to work on several other therapeutic spaces, including HIV and cancer drugs.)
At the American College of Rheumatology meeting in October, Ardea Biosciences announced results from a Phase 2 trial, in which gout patients who took the drug showed increased urinary excretion of uric acid and demonstrated no serious side effects. Quart is proposing a two-pronged approach—administering his drug along with allopurinol or another drug that manages inflammation.
"Based on what was presented at the meeting recently, I don't think you could say this drug is going to be the next big thing, but I think it will complement what's available," says Tuhina Neogi, a rheumatologist at Boston University who is a lead investigator in an online gout study looking at risk factors for repeated attacks. "Questions still remain about whether this drug will be any better than what we have already or if it will be safe to use in combination with other drugs. It's just too early to tell."
Quart says he hopes to have the Phase 3 trial completed by next summer and possibly a drug approved by 2012 or 2013. "This was indeed a serendipitous event," Quart says.
Interested in reading more?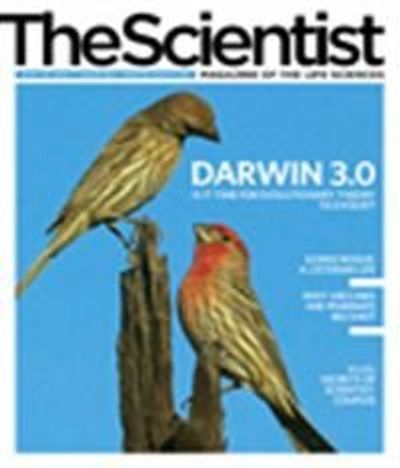 Become a Member of
Receive full access to digital editions of The Scientist, as well as TS Digest, feature stories, more than 35 years of archives, and much more!