Advancing Research
Lonza Cell-Based Solutions
Lonza is one of the world's leading suppliers to the pharmaceutical, healthcare and life science industries. Its products and services span its customers' needs from research to final product manufacture. Lonza's Bioscience Division provides innovative, reliable research products and services for cell culture, cell biology and molecular biology. With the July 2008 acquisition of the Cologne (Germany) based amaxa AG, now Lonza Cologne AG, Lonza is able to provide researchers in academic, governmental and private institutions, as well as in biotech and pharmaceutical companies, with primary cells, matched cell culture media and reagents, and the capability to transfect those cells via Nucleofector® Technology.
Using Nucleofection®, cell lines,...
Reflecting the focus of molecular biologists, the flexibility of Nucleofection ® and the Lonza offering of cell systems extend beyond nucleic acid substrates, to include peptides, proteins, and antibodies. This allows further characterization and validation of the cellular functions that are of interest to research groups. Functional genomics represents the next step in understanding how the DNA sequences of organisms work, and gene-knockdown is a powerful technique to do this. Researching disease processes and potential therapeutics often involves selectively 'knocking-down' the function of a specific gene using short interfering RNA molecules (siRNA). With traditional transfection techniques, a large proportion of resource is devoted to sourcing and maintaining relevant cell types, and then optimizing transfection methods. The Lonza product offering allows researchers, e.g., in cardiovascular disease, to focus primarily on the selection of the appropriate siRNA, having the confidence that they will be able to easily transfect Lonza venous endothelial cells. That confidence is based on the performance of Lonza primary cells and careful co-validation showing up to 95% 'knockdown' of a series of commonly analysed genes using Nucleofection®.
Researchers often perceive cell sourcing and maintenance as tedious and error-prone. Reflecting this perception and the drive for higher productivity, the expanding Lonza offering of cell systems: cells, media, transfection reagents and protocols allows researchers to focus on the most challenging aspects of their work — increasing reproducibility and eliminating variables in assay development. As more and more Lonza cells are co-validated with Nucleofector® Technology in single and 96-well format, the power of the Lonza portfolio to enable higher quality research continues to grow.
Lonza is headquartered in Basel, Switzerland and is listed on the SIX Swiss Exchange. In 2008, Lonza had sales of CHF 2.94 billion. Further information can be found at www.lonza.com.
Lonza Cologne AG, Nattermannallee 1, 50829 Köln, Germany

Phone: +49 221 99199 0 •
Interested in reading more?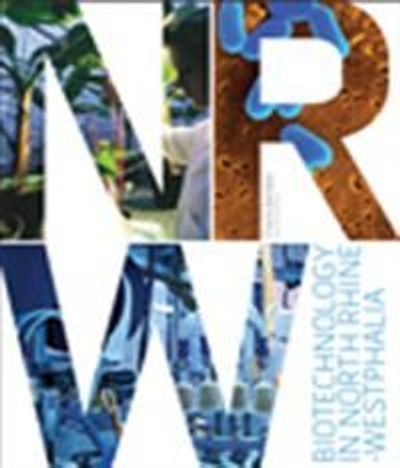 Become a Member of
Receive full access to digital editions of The Scientist, as well as TS Digest, feature stories, more than 35 years of archives, and much more!