Alfred Oberholz
His combination of business acumen, passion for technology and management skills has paid dividends for a large company and laid the foundations for industrial biotechnology in the region.
"One reason why I'm thrilled by innovation is pure fear," Alfred Oberholz confesses. "The life cycles of chemical products are decreasing faster and faster. Unless we constantly refill our pipeline, big chunks of our business will break away and immigrate to emerging countries." His turn of phrase is colored by his native Ruhr dialect, and his philosophy reveals that he is both rooted in the soil and widely traveled: "Research turns money into knowledge. Innovation turns knowledge into money. The more you reinvest in research, the stronger your business will become."
Some seven years ago, Oberholz began to see biotechnology as a serious business opportunity. Even in the dawning post-genome era this was not self-evident to most...
A process engineer by training, Oberholz realized there was ever more knowledge emerging from nature's toolbox which could be applied to improve production methods. Blending this knowledge with chemical expertise became one of his priorities, and not just for Evonik. "In North Rhine-Westphalia," explains Oberholz, "we've found the critical mass to form corresponding research clusters." Supported by Oberholz's presidency of North Rhine-Westphalia's chemical industry association, the state set out to develop as a center of white, or industrial, biotechnology. Oberholz himself was instrumental in overcoming the fragmentation of NRW's biotech landscape, and he has championed the formation of a cluster for industrial biotechnology, named CLIB2021. Such platforms will shape our future, Oberholz argues: "Breakthrough innovations happen at interfaces where no company has all the necessary competences, therefore industries converge."
Born in Essen in the Ruhr area in 1952, Oberholz studied chemistry in Aachen, where he earned his doctorate in 1980 before joining the chemical company Hüls. Shortly after being appointed a board member of Hüls in 1996, he was involved in three mergers between 1999 and 2006, finally reaching the 20th floor of the Evonik headquarters in Essen as the CEO for Research and Technology. This position oversees 35 R&D sites, and 2,300 staff, worldwide.
"Research turns money into knowledge. Innovation turns knowledge into money."
Yet much of his focus is at home. "Both in material sciences and in biotechnology, there are lots of opportunities between the Rhine and the Ruhr," Oberholz says. "It pays to invest here." With his proactive, people-oriented management style he has contributed substantially to seizing these opportunities. By introducing project houses (interdisciplinary, relatively independent research teams with up to 30 members who have the task to generate new business within three years), establishing science-to-business-centers, and encouraging the pursuit of high risk projects in internal start-ups, Oberholz has advanced innovation management within Evonik's chemical division. Oberholz taught his scientists to think of the customer: "I'm not interested in proposals that start with a chemical formula," he emphasizes. "I prefer market-driven business ideas. Their chemical realization is normally no problem."
A boyish enthusiasm comes over him when he holds up what looks like a raspy sheet of paper that turns out to be his favorite example of an invention developed under his leadership. The sheet is a ceramic separator that allows safe and effective production of lithium-ion-batteries for hybrid cars. His enthusiasm is contagious. A regular jogger who gets up at quarter past five to start his day with some laps and who carries his running shoes with him around the globe, Oberholz radiates an energy that eludes most executives. And he works strictly to achieve his goal rather than to serve his ego: In constructing Evonik as a holding company with a chemical, an energy and a real estate business he knew that one day he would be superfluous. That day arrived at the end of 2008. "I've done my job and I've ignited the passion for industrial biotechnology," he says, so he doesn't bear Evonik a grudge as he leaves. "Now I am free for new assignments in NRW's innovation management."
He takes satisfaction too from the improving image of the chemical industry. "My wife is a teacher and tends to be as critical as her colleagues," he says. "Ten years ago, in our circle of friends, I had to justify my job. Today, I'm asked for advice. In this time of climate change, chemistry has obviously become a part of the solution." Oberholz also foresees a bright future for industrial biotechnology based on three reasons. First, the knowledge-base has increased to the point where solutions for once insurmountable problems are now possible. Second, bio-based raw materials will become competitive with oil based raw materials, catalyzed by political pressure, and third, customers in the global society increasingly demand a sustainable economy. "In the foreseeable future, renewable resources will outperform oil derivatives," Oberholz asserts, "We live at the eve of a revolution."
Interested in reading more?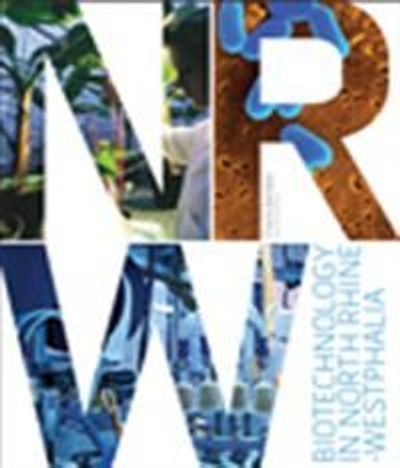 Become a Member of
Receive full access to digital editions of The Scientist, as well as TS Digest, feature stories, more than 35 years of archives, and much more!