Back on top
GeneDx — #2 (Small)
GeneDx rocketed to second place among small companies this year after not making the rankings in 2008 or 2007, and placing tenth in 2006. The company develops genetic tests that help clinicians identify over 200 rare heritable disorders.
In 2006, GeneDx was acquired by Bioreference Laboratories, a diagnostic company located in New Jersey. Although the two have "completely separate" day-to-day operations, the added support has allowed GeneDx to expand at a 50% growth rate, to 90 employees since the acquisition, says John Compton, the scientific director and co-president of the company. It has also helped launch the company into highresolution genetic testing and expand its focus from ultra-rare disorders to more common, but still rare, diseases like heritable cardiomyopathies, says Swaroop Aradhya, a geneticist and the director of clinical microarray services.
A relaxed work environment with a balance of senior scientists, recent PhDs, and "young kids, straight out of college" make GeneDx a fun place to work, with retreats, weekly potlucks, and other gatherings, says Aradhya. GeneDX also offers "life-friendly," flexible work hours: Some scientists work weekends and take weekdays off, others arrive at seven in the morning, while night-owls may cruise in at four o'clock and work till midnight, says Compton.
Another perk is the close contact between GeneDx scientists and its clients, who are genetic counselors and clinicians (GeneDx doesn't offer direct-to-consumer testing). "Our clients can call and directly talk to the geneticist himself instead of a technician," to understand how to interpret data and tie it to patient care, he says. GeneDx also sets up trainings where scientists can explain tests to genetic counselors and hear about their experiences in the clinical setting, Aradhya says. That means scientists gain an intimate understanding of how their work affects patients.
Interested in reading more?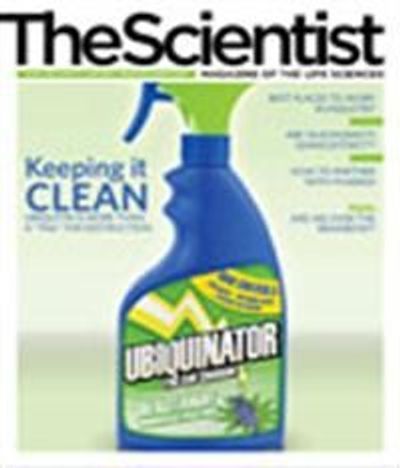 Become a Member of
Receive full access to digital editions of The Scientist, as well as TS Digest, feature stories, more than 35 years of archives, and much more!