Bayer
Science for a better life
Bayer is a global enterprise with core competencies in the fields of health care, nutrition and high-tech materials. The products and services are designed to benefit people and improve their quality of life. Bayer aims to create value through innovation, growth and high earning power. The company's mission statement is "Bayer: Science For A Better Life". Activities are concentrated in three subgroups, HealthCare, CropScience and MaterialScience and supported by three service companies.
Bayer is an inventor company and innovation is the foundation for competitiveness, growth and the success in the future. The company is developing new products while continuously optimizing the product portfolio and manufacturing processes. The research activities are aligned to market requirements, with customer needs and technological advances presenting opportunities for future innovation. In 2009 Bayer has a budget of €2.9 billion for research and development.
Bayer's knowledge and products are helping...
Bayer seeks to retain society's confidence through performance, flexibility and open communication as it works in pursuit of its overriding goals: to steadily create corporate value and generate high value-added for the benefit of stockholders, employees and the community in every country in which it operates.
Bayer HealthCare makes an important contribution to human and animal health. The subgroup has four operating divisions: Bayer Schering Pharma, Consumer Care, Medical Care and Animal Health. The pharmaceutical division is a leading company that ranks among the top ten pharmaceutical specialists in the world and holds a strong position in Biologicals.
Research and development at Bayer Schering Pharma focus on identifying and developing new active substances to treat diseases with a high unmet medical need. The main fields are Oncology, Women's Healthcare, Cardiology and Diagnostic Imaging. The R&D activities of Consumer Care are consisting of the identification and development of nonprescription medicines. In the Medical Care Division the development of user-friendly blood glucose monitoring systems and contrast injection systems are in the focus. Research in the Animal Health Division targets the fields of antibiotics, parasiticides and products to treat non-infectious diseases and to relieve pain in animals.
Bayer CropScience is a world leader in the areas of crop protection, pest control, seeds and plant biotechnology. As a partner in the production of high-quality food, feed and fiber, the company offers comprehensive solutions for modern, sustainable agriculture and non-agricultural applications. Major areas of focus include not only conventional crop protection but also plant biotechnology. The main aim of research and development work in plant biotechnology is to improve the agronomic characteristics and quality of crop plants. The technologies employed in this area comprise all the tools required to improve important crops such as cotton, canola and rice for producers and industry partners.
Bayer MaterialScience is one of the world's leading manufacturers of polymers and high-quality plastics. This company's offering includes polycarbonates, polyurethanes and products in the fields of coatings, adhesives and specialties. The R&D activities focus on new formulations and applications for products and improving manufacturing processes. Further research targets are the development of new and improved polyether polyols, polyurethane raw materials for high-performance compounds and thermoplastic polyurethanes for resin granules and film products. Nanotechnology research points the way to improvements of existing products, innovative surface technologies lead to applications in medical technology and functional films can add properties to substrates to conduct electricity, light up, or serve as a storage device.
SPONSOR PROFILE
Interested in reading more?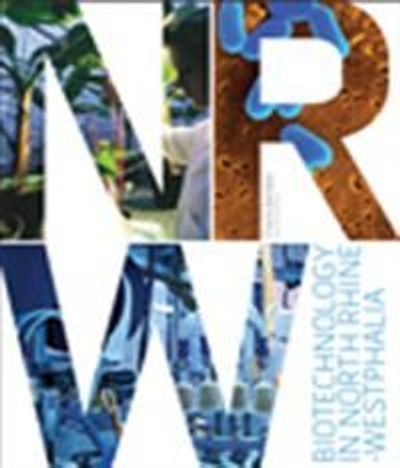 Become a Member of
Receive full access to digital editions of The Scientist, as well as TS Digest, feature stories, more than 35 years of archives, and much more!