Best Places to Work 2008: Industry
The cafeteria at Infinity Pharmaceuticals is not your average greasy-spoon canteen, says Alex Constan, senior director of toxicology. At Infinity's lunchroom, employees gather in a vibrantly colored jazz cafe, complete with vintage high-rise tables and larger-than-life murals of jazz greats, ranging from John Coltrane to Billie Holliday. Constan says his company uses the space to inspire its scientists to work together in the collaborative, improvisational way of the best jazz musicians. "How jazz bands play music together is kind of like how our teams...
Our sixth annual survey, which garnered an overwhelming response - almost 2,000 scientists took part - highlights the value of going the extra distance for employees. Whether it's cookie Wednesdays at Vertex Pharmaceuticals or Friday "fermentation seminars" at Amgen, scientists appreciate feeling valued. At 15th-ranking Amylin Pharmaceuticals, the company serves bagels flavored with Asiago cheese every Friday. "It's the extra little step that says 'we really appreciate you,'" says Kari Kalvelage, an Amylin research associate.
Centered on Science
For the fifth consecutive year, personal satisfaction ranked as the most important ingredient of the workplace. For many scientists, satisfaction comes from having the time and resources to pursue their scientific visions. Hanne Bak, a staff engineer at Regeneron Pharmaceuticals, which placed 18th in this year's survey, says she is encouraged to spend about 20% of her time on her "pet projects" - personal experiments without defined deadlines or timelines. Currently, she's working with an assay she believes could ultimately prove useful. "I'm treated with a great deal of respect and given a lot of flexibility and autonomy," she says. "It allows me to go a bit deeper and look into something just because it's interesting."
For Linda Gritz, the principal medical writer at 11th-ranked Vertex Pharmaceuticals, high ethical standards, the third most important factor, really drew her to Vertex. She also compliments the company for emphasizing science in all aspects of the business, including communications. "If it's not scientifically sound, it doesn't count," she says. After working as a bench researcher for years, Gritz decided to become a medical writer because she wanted to move farther down the pipeline, and see one of the products she worked on reach the shelf. When she started applying for writing jobs, most companies turned her away because they wanted trained journalists or public-relations officers, not scientists. At Vertex, however, more than half of the clinical, regulatory, and medical writers are scientists with PhDs; Gritz says this is crucial for communicating the company's research accurately.
Many scientists appreciate the intimate nature of small companies, as reflected in the 10 highest ranking companies this year, all of which have fewer than 1,000 employees (see chart). This sentiment is especially true of the family-run Tec Laboratories, which again placed at the top of our survey for the fourth consecutive year. Vice president of operations Vernon Smith, whose father started the company 30 years ago in his garage, says that a rigorous, team-based hiring process ensures that everyone fits into the company's unique business culture. "When we hire, we're looking not just at someone's knowledge base, but at [his or her] soft skills as well," he says.
"People have to know more than just their job. They have to understand how the company works." -Vernon Smith, Tec Laboratories
Everyone knows and trusts one another, Smith says, and anyone can walk down the hall between Tec's two research laboratories to ask a colleague's advice, all of which helps the scientific process. As an added benefit, all of the company's 30 employees are given a share of the profits, and all major business decisions are made at monthly "bagel meetings" (which don't actually include bagels). "People have to know more than just their job," says Smith. "They have to understand how the company works."
Benefits of Being Big
The agricultural giant, Pioneer Hi-Bred, came out atop this year's list of large companies. What sets it apart, says senior research director Geoff Graham, is its focus on team-driven, interdisciplinary problem solving. When Graham joined the company in 2000 as a plant biologist, he was teamed up with a physicist. Together, they worked on improving a corn variety. "We came up with a much better solution than if I'd just been dealing with a bunch of plant breeders," he says. (Picking a couple of ears of fresh, sweet corn after work is an "extra perk" of the job, he adds.)
Whether it's cookie Wednesdays at Vertex Pharmaceuticals or Friday "fermentation seminars" at Amgen, scientists appreciate feeling valued.
According to our survey's respondents, large companies are also on the vanguard of socially-progressive policies that help family life. At Amgen, which ranked sixth among companies with more than 5,000 employees, "gender equality is very much a reality," says Gabriele Dorn Klett, a product manager at Amgen Switzerland. As a young, married woman, she describes herself as in the "danger zone" for some employers, yet she was recently promoted. Employees at Amgen can work part-time after having children; for example, regulatory and corporate affairs manager, Karin Steinmann, works four days a week. "I think it's a win-win situation for both" the company and me, says Steinmann. Klett adds, "I just know, in this company I do not have to take the choice - career or family; if I want, I can have both."
Coping with Cutbacks
Suzanne Coberly, a pathology director at Amgen, where more than 300 employees took part in our survey, says she likes working for a larger company because it lets her stay diverse. Currently, she has three oncology and four metabolic projects, with one or two neurology projects waiting for her attention. With so much going on, she's more likely to get the satisfaction of seeing one make it to clinical trials, she notes. The past year, however, has seen some trying times at Amgen. Following sales setbacks, Amgen announced that it would cut 2,200 jobs. The workplace was tense, says Coberly, but the company did a good job of helping employees through the process by keeping them informed. "They worked really hard to talk to people and address their concerns," she says.
"I just know, in this company I do not have to take the choice - career or family; if I want, I can have both." -Gabriele Dorn Klett, Amgen Switzerland
Amgen wasn't the only company to hit hard times. When Millennium Pharmaceuticals shifted its focus from a consultancy company to pharmaceuticals, a number of jobs were also lost. "Those were tough times, but we were never abandoned by the leadership," says Anne Burkhardt, a scientific fellow and oncology researcher at Millennium, which was ranked fourth overall. According to chief scientific officer Joe Bolen, the company explained business decisions to the employees who were laid off, and it provided good severance packages. "There was an understanding that the employees who had to be restructured were the ones that helped build the company," he says. (Read more about Millennium's Joe Bolen in our March issue.)
At the end of the day, communication is the key, says Matt Cowlen. At second-ranked Inspire Pharmaceuticals, where Cowlen is director of toxicology, most project decisions are made by consensus among all members of the project team. "Not everyone always agrees, but things are very transparent," he says. He's seen some difficulties in his eight years at Inspire, but he appreciates that his opinions are always listened to and recognized. "It was my dream job the day I got here, and it still is."
Interested in reading more?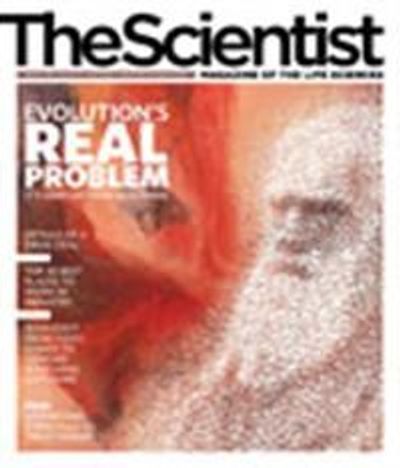 Become a Member of
Receive full access to digital editions of The Scientist, as well as TS Digest, feature stories, more than 35 years of archives, and much more!