Best Places to Work 2008: Postdocs
In a tight funding environment, institutions must find creative ways to improve postdoc benefits and foster a thriving scientific atmosphere.
Postdoctoral fellows used to be called "the lost tribe of science," says Graham Dockray, a physiologist at the University of Liverpool. "They were often neglected and not always appreciated. That's changing." Since 2004, the university's Rising Stars Scheme has recognized particularly promising young researchers with guaranteed academic positions when their postdocs are finished.
That's just one example of how institutions that rank at the top of The Scientist's sixth annual survey...
Only 36% of postdocs were born in the country where they are doing their postdoc
The Whitehead Institute, placing 14th this year, announced in January that it is giving first-year postdocs a $9,000 raise and will contribute as much as 8% of their salary to a retirement account. "We view postdocs as colleagues in training," says David Page, director of Whitehead. They "are the single largest group of scientists at the Whitehead Institute. To a very large degree, the science that the Whitehead Institute does is the science that the postdocs do."
Strong Programming Wins
"The funding climate is just getting tighter and tighter," says Michael Berumen, a postdoc at Woods Hole. "Some funding areas are funding less than 10% of proposals." With tighter funding, institutions need to find creative ways to provide the facilities, training, and benefits that postdocs say are most important.
Most of the institutions in this year's top 15 US list are private or government institutions that do not depend mainly on government grants. Rick Willis at second-ranked National Jewish Medical and Research Center, for example, works in a lab that the Howard Hughes Medical Institute funds. "So money is not a huge worry," he says. Li Tian, a postdoc in the plant biology division of the eighth-ranked Noble Foundation, receives internal funding, as does 55% of her division. "We don't have to be so stressed out about grants," she says. Government agencies work from a research budget, rather than individual grants. "We don't need to worry year to year whether we're going to get funding," says William Mundy, a neurotoxicologist with the 11th-ranking Environmental Protection Agency in Research Triangle Park, NC.
Although the budget crunch might not always directly affect postdocs, the overall environment affects how they view their future prospects, says David Evans, a microbiologist at Alberta. "When they see really good faculty not getting grants and working really long hours and desperately worrying about their careers, that does bad things for the environment," says Evans. He emphasizes the importance of maintaining morale for postdocs. "Obviously you don't want to lie to people, but you want to present a balance."
Evans tries to create that balance by exposing postdocs to career opportunities that are outside the traditional academic track. This year 19% of our survey's respondents said they expect to be working in industry two years from now, up from 15.5% in 2007. Most of the top institutions in the survey now offer a seminar series or similar programs to introduce their postdocs to professionals from academia, government, industry, law, education, or journalism.
A Nurturing Culture
Discussion of compensation, benefits, and future prospects have become commonplace in the current climate. As postdocs spend longer time in training positions, their priorities have started to change. For the second consecutive year, respondents ranked questions of "Family and Personal Life" as more important than "Training and Mentoring" and "Networking Opportunities." Nonetheless, postdocs still value institutions that offer environments where they can work on their projects efficiently and receive expert guidance. "I think the culture of an institution really does matter," says Page. "Most biomedical and research institutions in recent decades have been trying to grow as fast as possible with almost no heed to the culture."
"In academia, scientists go in knowing "you'll have to submit your first proposal, and resubmit it and resubmit it. But people stay because they really love what they do."
-Sophie Lasalle, Jackson Laboratories"
Some institutions have countered this trend by intentionally limiting their size. Jackson Laboratories eliminated departments from its internal organization to promote interactivity, but the change also limits how much the institution can grow, says director Richard Woychik. The lack of departmental silos is important for postdoc development, he says. Those divisions "create a tension that must reflect on the training experience." Although the Jackson Labs has only 51 postdocs, "our scientists don't have to set up their own microarray facilities," Woychik says. "They don't have to prepare their own blastocysts for knockout mice." All facilities, from FACS sorting to targeted mutagenesis to SNP genotyping, are already in place for postdocs to use. "It allows them to get things done," he says.
Smaller institutions need to ensure that they provide the resources of larger ones, either directly or through collaboration. This year's respondents say that the most important factor in determining the best place to work was the quality of facilities and infrastructure.
The best institutions vary in their culture, benefits, and funding, but they all give postdocs first-rate professional development. As postdocs continue to organize, they will continue to earn more consistent benefits from their employers. Says Evans: "I think the image of this poor, hairy postdoc who's going to work like a dog for 18 hours a day is no longer viable."
Interested in reading more?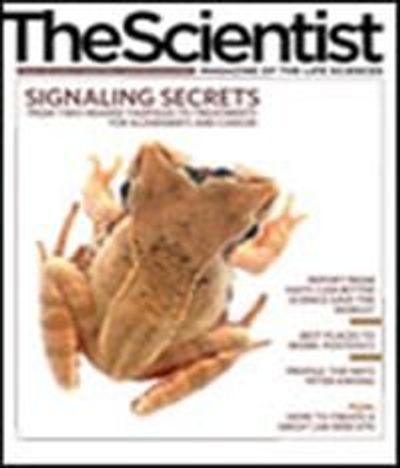 Become a Member of
Receive full access to digital editions of The Scientist, as well as TS Digest, feature stories, more than 35 years of archives, and much more!