Bio Island Dream
For 40 years, Puerto Rico has been a pharmaceutical manufacturing powerhouse, but is it ready to finally edge its way into research and development?
Ignacio "Nacho" Pino opens up another bottle of red wine as the sun sets over the city of Mayagüez on the west coast of Puerto Rico. Scientists, sailors, and surfers have congregated on his back porch in the hills for another riotous meeting of Club Yes! where they will share hypotheses and ham recipes, while trying to remain upbeat about the tropical island, which sometimes seems a little too small for their scientific and entrepreneurial ambitions.
Pino's own path from livestock veterinarian to biotech CEO is emblematic of the Puerto Rican dream—or at least some version of the dream espoused on glossy brochures from government agencies. In the late...
"That experience just changed my mindset completely," he says. "I wanted to be a biotech entrepreneur." In 2006, he obtained licenses for a vaccine against diarrhea in cattle and a treatment for an infection of the milk gland. He christened his new company the Caribbean Dairy Institute.
Today, CDI, as it has been known, has assumed an alter ego—Custom Designed Immunologics—and the closest thing it has to livestock are cages full of lab rats. The company's new focus involves rapidly producing monoclonal antibodies for diagnostics, and has become the first tenant of a new biotech incubator located in the recently constructed Bioprocess Development and Training Complex in Mayagüez.
A second incubator is set to open at the University of Puerto Rico's seven-story Molecular Sciences Complex in San Juan in the next year and will be linked as part of the "knowledge corridor" with a 70-acre "Science City" filled with commercial labs and research facilities. So far, CDI is the only one to reside in the new facility, but business-minded scientists around the island are vying for seed funding and infrastructure support from the US Small Business Administration to join in the movement, proposing projects that range from designing fluorescent markers for cancer diagnostics to genetically engineering bacteria to remediate mercury contamination.
Ivan Lugo, the executive director of an academic and industry consortium called INDUNIV that supports the Mayagüez complex, conferences, and other development projects, says the island is already packed to the brim with Big Pharma manufacturing and believes it's time to build on that with innovative small and medium-sized biotech companies. "We need to create a critical mass in the area of research and development," he says.
At the same time, however, some scientists complain that the biotech dream is little more than a mirage. The island's universities still lack effective technology transfer and the Puerto Rico Science, Technology and Research Trust set up to assist them in 2004 has been more interested in funding the construction of laboratory space than the research itself. Gilberto Marquez, who helps startups through the Puerto Rico Small Business and Technology Development Center, believes that is a mistake. "I would have started with the projects first," he says. Otherwise, the island will be left with a string of empty labs.
Pharma ups and downs
Puerto Rico has the highest concentration of life science companies in the world, producing one-quarter of the world's pharma products.
Puerto Rico began its transformation into a pharmaceutical mecca in the late 1950s, helped along by a series of laws exempting US companies from paying taxes. Eli Lilly set up shop in 1960; Merck, Pfizer, Amgen, and most of the major companies followed suit over the next decade. Today, the island boasts 86 pharmaceutical plants that pump out one-quarter of the world's pharma products, including 13 of the 20 leading US prescription drugs. According to the Trust, the island has the "largest concentration of life sciences industries per square foot in the world," and is the second largest employer in the life sciences industry.
Unfortunately, Puerto Rico's economic miracle wasn't all it was cracked up to be, and most of these plants offer unskilled, low-paying jobs, leading to an average annual income of less than $20,000. Furthermore, despite $70 billion worth of pharmaceutical infrastructure, unemployment has been on the rise since the island's most generous tax break began a 10-year phase-out in 1996. In April, for instance, Pfizer announced that it will be shutting down its injectable medicine plant in Carolina, just north of San Juan, and plans to reduce operations at its Guayama facility on the south coast. "When you squeeze the balloon, it goes somewhere else," says William Wiederseim, president of the Pennsylvania-based consulting firm Pharma BioSource, who argues that the loss of the tax break in Puerto Rico was a major contributor to Ireland's pharmaceutical industry, which has grown from just 10 plants to over 80 in the last 20 years.
But the job losses may not be due to the expiration of incentives, Lugo says. Instead, the mega-mergers going on throughout the industry that have led to consolidation of operations around the country have hit Puerto Rico's economy particularly hard because of the high density of manufacturing plants. For Lugo, a burgeoning biotech industry may be the best hedge against pharma's local decline.
Thomas Farb, however, who took charge of the Trust in February, is skeptical that biotech is the solution for the island's job woes. Software development, for instance, can support far more jobs than biotech, he says. "In many cases, it would be easier to move those workers into other technologies."
Still, Puerto Rico provides a haven for large corporations, startups, and has hosted a growing number of clinical trials. In 2008, the local government passed the Development of Puerto Rico Act, which offers new incentives and credits, including a 4% income tax rate and a whopping 50% tax credit on R&D. As part of this push to be on the cutting edge of drug development, INDUNIV teamed up with the Trust and the US Food and Drug Administration, which has operated on the island since 1906, to sponsor the first Latin American Conference on Pharmacogenomics and Personalized Medicine in May. Such conferences are a step in the right direction for encouraging scientific growth and collaboration on the island, according to Farb and others, and may help overcome Puerto Rico's biggest stumbling block—its isolation.
At the conference, for example, Jorge Duconge, a pharmacologist at the University of Puerto Rico Medical School in San Juan, discussed a personalized medicine trial conducted among Puerto Rican Hispanics receiving treatment to prevent blood clots. Because of their variable racial mixture, Puerto Ricans tend to vary greatly in their ability to metabolize drugs, and Duconge is working to commercialize a gene-based blood test with a Connecticut-based company called Genomas. The company, which was founded by Mayagüez-born personalized medicine pioneer Gualberto Ruaño, hosts clinical trials both on the island and in Connecticut's sizeable Puerto Rican population, and is establishing a genotype database at the medical school in San Juan for improving personalized health care among Hispanics.
Missing links
For all the talk about Puerto Rico's "corridors" and "clusters," its tax incentives, and square footage, the empty laboratory spaces filled with hundreds of thousands of dollars of donated pharma equipment are little more than echo chambers. According to the State Science and Technology Institute in Westerville, Ohio, Puerto Rico received just $12 million in venture capital investment in 2008—less than one-tenth of a percent of the US total. In the last 3 years, just a trickle of two or three patents per year have been granted in the biotech arena.
"Puerto Rico has all the ingredients for biotech, but someone has got to put them all together."
—Jaime Matta
This failure to commercialize scientific ideas may be due to the absence of technology transfer programs at Puerto Rican universities. Without the support of such programs to help scientists protect and license the intellectual property generated through their research, those seeking to commercialize their ideas feel they are wandering blindly. Jaime Matta of the Ponce Medical School filed his patent for a breast cancer assay based on DNA repair mechanisms out of pocket and enlisted the help of Marquez at the Small Business and Technology Development Center to obtain grant support and find investors, but it's going to be a tough ride, Matta says. "Puerto Rico has all the ingredients for biotech, but someone has got to put them all together."
That someone may well be Farb, who managed pharmaceutical companies, started businesses, and worked in venture capital before taking the top spot at the Trust earlier this year. Farb agrees that a centralized technology transfer office is a high priority and has informally begun helping several startups with patent applications for medical devices and diagnostics. The Trust is also negotiating a suite of commercialization services available to startups, including access to the services of the marketing intelligence firm MedPanel in Boston, Massachusetts.
Farb concedes that Puerto Rico's biotech incentives have largely focused on infrastructure and that his staff of three still hasn't been able to respond to all the email requests for aid he receives every day. His focus for the last 2 months has been on ironing out the details of Science City, located on the site of a former prison in Rio Piedras, but he wants independent investigators to know he hasn't forgotten about them. "If somebody's got that fire to get things done, it's far more efficient for us to support that individual," he says. "I'm a strong believer in grass roots: you couldn't have planned Silicon Valley."
Interested in reading more?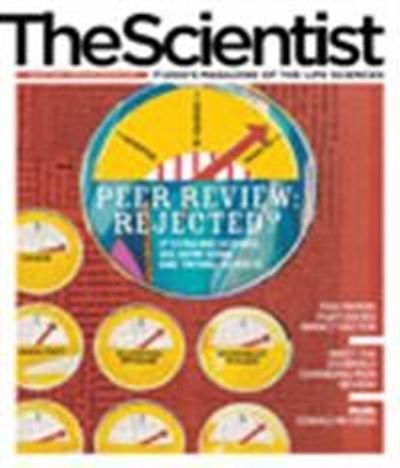 Become a Member of
Receive full access to digital editions of The Scientist, as well as TS Digest, feature stories, more than 35 years of archives, and much more!