BIO.NRW
Cluster Biotechnology North Rhine-Westphalia — your access to success
orth Rhine-Westphalia is at the heart of Europe.150 million people — that's a third of the population of the European Union — are within a day's drive of the state capital, Düsseldorf. The state is home to one-quarter of the direct foreign investment in Germany and the number one exporter of Germany's 16 federal states. In fact, North-Rhine Westphalia ranks among the top 20 exporters worldwide.
A biotechnology center in the heart of Europe
North Rhine-Westphalia is home to a broad spectrum of top-level biotechnology research. Numerous successful start-up and spin-off companies are flourishing alongside strong chemical and pharmaceutical presence that includes many household names. This effort is underpinned by a dense network of outstanding academic scientists that are focussed on biotechnology within a broad life sciences landscape. There is an equally rich and robust funding environment to support and...
A biotechnology center in the heart of Europe
The biotech landscape North Rhine-Westphalia has been developing as a prime location for biotechnology since the mid 1990s. Today, more than 12 years into the programme, there are biotechnology companies focussed on industrial, nano and pharmaceutical biotechnology, as well as supporting services and enabling technologies.
More than 300 life science companies, including around 200 biotechnology enterprises and internationally renowned heavyweights such as Qiagen and Miltenyi Biotec, call the state their home, underline the technology-friendly environment that has been created here.
North Rhine-Westphalia boasts the highest density of scientific and research facilities in Europe including: • 61 universities with more than 100 affiliated research institutes • 14 Fraunhofer Institutes • 12 Max-Planck-Institutes and six International Max Planck Research Schools • 10 Leibnitz Institutions • 2 Helmholtz Associations including Research Center Jülich and German Aerospace Center.
North Rhine-Westphalia excels in neuroscience and stem cell research, oncology and chronic inflammation, industrial biotechnology and nanobiotechnology. Biotechnology features in research and teaching at almost all academic institutions. Specializations are offered for nano- and microtechnology, medicine and medical engineering at universities and universities of applied sciences all over North Rhine-Westphalia.
From science to innovation to market
North Rhine-Westphalia features 60 technology centres and incubators within the immediate vicinity of research institutions. The centers support technology transfer from concept to marketing. They offer laboratory and office premises, mediate business contacts and provide advisory services on support funds, start-up companies and business locations. Company founders, young entrepreneurs and scientists benefit from this highly proficient network, and from business plan competitions and university entrepreneurship centres. North Rhine- Westphalia provides life science seed-funds, venture capital, and backing by private investors, confirming the state's interest in North Rhine- Westphalia-based start-ups.
Biotechnology in North Rhine-Westphalia — opportunities within easy reach
he Cluster Biotechnology North Rhine-Westphalia BIO.NRW (www.bio. nrw.de) is an initiative of the federal state of North Rhine-Westphalia. An additional €100 million has been allocated for future investment in biotechnology research and development.
BIO.NRW provides information to entrepreneurs, investors, media and the general public. It offers perspectives on the potential of biotechnology in North Rhine-Westphalia. And, since co-operation along the whole value chain is the key for innovation, BIO.NRW develops networks among companies and academic institutions.
BIO.NRW also champions the strengths and achievements of biotechnology in the state, thus fostering national and international recognition. The building blocks of BIO.NRW are dynamic local and regional biotechnology initiatives and networks which have been established over the last few years. The following regional competence networks in North Rhine-Westphalia join the umbrella of BIO.NRW: • bioanalytik-muenster • BioCologne • BioIndustry • BioRiver • Bio-Tech-Region OstWestfalenLippe • LifeScienceNet Düsseldorf • LifeTecAachen-Jülich
Cluster Industrielle Biotechnologie CLIB2021 (www. clib2021.com), founded in 2007, is headquartered in North Rhine-Westphalia and operates throughout Germany. The vision of CLIB2021 is to become the leading European cluster in industrial biotechnology, aimed at turning research & development for innovative processes and products into commercial success. CLIB2021 comprises more than 50 members, among them top companies in Germany's chemical Industry, as well as dynamic small and medium-sized companies and leading universities, whose combined R&D budget totals about €2 billion.
Whether you are looking for research cooperation, SMEs or global players, BIO.NRW is your guide to biotechnology in North Rhine-Westphalia.
To find out more about our activities and to establish collaborations, please visit www.bio.nrw.de.
Dr. Bernward Garthoff, Clustermanager BIO.NRW • b.garthoff@bio.nrw.de

Merowingerplatz 1, 40225 Düsseldorf, Germany • Phone +49 (0)211 385 469 - 9201 • www.bio.nrw.de
Interested in reading more?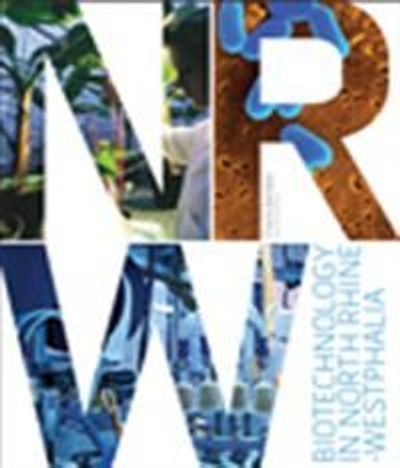 Become a Member of
Receive full access to digital editions of The Scientist, as well as TS Digest, feature stories, more than 35 years of archives, and much more!