Bluesens
Gas analyser for bioprocessing
lueSens gas sensor GmbH develops and markets FDA compliant PAT (process analytical technology) conform sensors for the detection and analysis of many gases, including CO2 and O2.
Founded in 2001 as a specialist for gas analysis in bioprocessing, Blue- Sens is now established as the market leader, supplying sensors worldwide.
Applications stretch from basic research through to GMP production. The innovative design of the sensors allows for in-situ use, and does away with the need to take samples.
In-situ gas analysis for process controlling fermentations with...
BCpreFerm — Simple Tool for process optimization
The same sensors are also used in the BCpreFerm system, for use in process optimization (scale up) for flasks up to large-scale fermenters.
The system comprises up to 12 sensors that are linked to a computer via an electronic multiplexer. The related software visualizes the results and can calculate parameters such as the oxygen uptake-rate (OUR), the carbon-dioxide emission rate (CER) and the respiration quotients (RQ) both in fermenters as well as in flasks. • Visualization of the process • Increase in reliability and repeatability • Dedicated process optimization without limitations (e.g. oxygen, nutrients etc.) • Predictions for the scale up
BlueSens helps you understand, control and optimize your process!
Yield Master — Measure the gas yield and quality in every anaerobic process
The unique structure of the CH4 sensors from BlueSens facilitate measuring methane concentrations in processes that sometimes produce much, sometimes little gas. Sample taking is impossible, so conventional systems fail.
The CH4 sensors are simply screwed onto the fermentation container and measure the methane content directly over the sample. Even at 55° C in water-saturated atmospheres. The accruing volumes are precisely registered via a precision volumenometer (Milligascounter ®). The data is registered online with the corresponding software and visualized on the computer. Optionally, BlueSens can provide additional accessories; from the stirrer through to the incubator.
Additional sensors
To cover as many measurement parameters as possible, BlueSens also offers sensors for: • Ethanol (C2H6O) • Hydrogen (H2) • Carbon monoxide (CO) • Hydrogen sulfide (H2S)
SPONSOR PROFILE
BlueSens gas sensor GmbH, Konrad-Adenauer-Str. 9-13, 45699 Herten, Germany phone +49 2366 305 301 • fax +49 2366 305 300 • www.bluesens.com
Interested in reading more?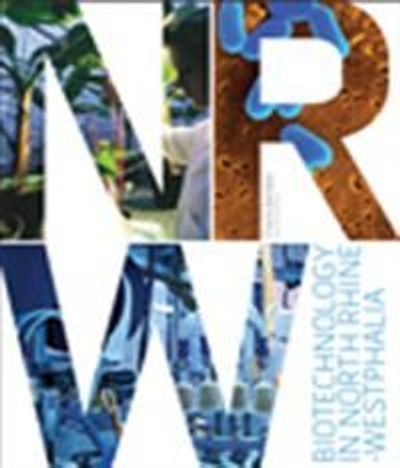 Become a Member of
Receive full access to digital editions of The Scientist, as well as TS Digest, feature stories, more than 35 years of archives, and much more!