1. Tidy Up Your Web Image
Before establishing a polished Web networking presence, comb the Internet for what Tim DeMello, founder and CEO of networking site Ziggs.com, calls "content crumbs." According to a 2006 survey by ExecuNet, a job search and recruiting network, almost 35% of executive recruiters have dropped a job candidate based on information they uncovered online. If you have a MySpace or similar social page, be sure to check not only your own profile, but your friend's pages for anything you wouldn't want a prospective employer or collaborator to view.
2. Think Keywords
Many of the search engines embedded in networking sites, as well as external ones such as Google and Yahoo, rely heavily on keywords located in the text of your profile. If specific words, like proteomics or genomics, describe you or your work...
3. Spread the Word
Include links to your professional profile in appropriate places on the Web. Link to your profile through your blog, through your company's Web site (if feasible), through on-line discussion forums, or include a link in your e-mail signature (though this may seem a bit forward) to broadcast your Web presence. "It's important to start to sprinkle your identity throughout the web," says DeMello of Ziggs. LinkedIn even lets you implant a LinkedIn button for your blogs or Web sites that directs viewers to your profile.
4. 1,000 Words
Many sites allow you to include a photograph as part of your profile (LinkedIn is an exception). The quality of your photo should not be taken lightly. Just as in face-to-face meetings, first impressions and a professional appearance are important. Consider posting a recent, clear, and suitable photograph of yourself rather than a casual snapshot. Though users and recruiters debate whether photos are useful parts of profiles, Julia Bradley, vice president of marketing at Ziggs, says that including the right photo can bring, "more warmth and more of a personal tie," to your profile.
5. Update or Be Forgotten
In both the biotech industry and in academia, the winds of change blow swiftly and regularly. When your position or status changes, assure that your online profile reflects that. Romain Tanière, an aerosol scientist at Nektar Therapeutics and a LinkedIn user, is frustrated that some members of his network do not keep their profiles updated. "They end up being a dead group of people," Tanière says of these unreachable contacts. Recruiters and others interested in collaboration or hiring regularly scan these sites, so it's important to have up-to-date contact information, functioning links, and accurate biographic information.
Interested in reading more?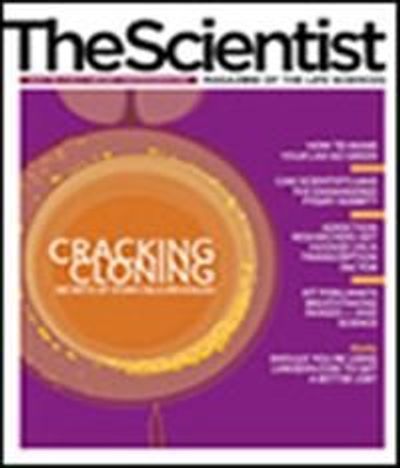 Become a Member of
Receive full access to digital editions of The Scientist, as well as TS Digest, feature stories, more than 35 years of archives, and much more!