Channel Candidates
While many potential mechanotransduction channels have been disregarded outright, a few have proved promising and others still remain a possibility. here are a few of the likeliest candidates, past and present. Those that remain a possibility are marked with an asterisk (*).
CHANNEL
EVIDENCE FOR
EVIDENCE AGAINST
REFERENCES
Nompc, transient receptor potential (TRP) channel in Drosophila
Mutants have vestibular defects and altered transduction current
NompC gene is not present in mammals
Science, 287:2229-34, 2000
TRPA1, mammalian TRP channel
Antibody to channel localizes to stereocilia tips, and inhibition of the channel alters transduction current
Knockout mice have no hearing disabilities
Nature, 432:723-30, 2004
ENaC, family of amiloridesensitive epithelial sodium channels
C. elegans mutants are defective for mechanosensation; protein localized to hair cell stereocilia; also present in sensory endings in skin
Conductance too low; knockout mice have normal hearing
J Physiol-London, 558:659-69, 2004
TRPML3*,...
Interested in reading more?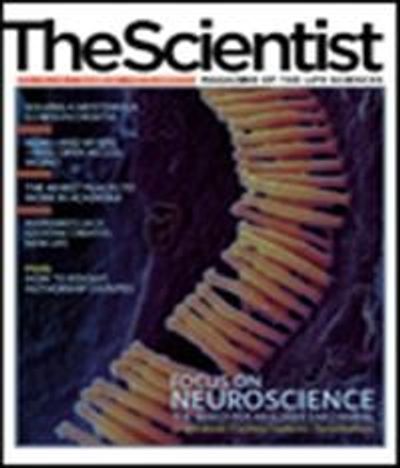 Become a Member of
Receive full access to digital editions of The Scientist, as well as TS Digest, feature stories, more than 35 years of archives, and much more!