Contributors
"The greatest thing about science is being the first to know something," says Fred Grinnell, a cell biologist at UT Southwestern Medical Center in Dallas, Texas."That's such an incredible high." Grinnell, who researches wound repair and tissue engineering, also enjoys pondering the philosophy of science. In an essay Grinnell writes about the dubious nature of scientific knowledge, one of the topics explored in his book Everyday Practice of Science: Where Intuition and Passion Meet Objectivity and Logic. "There's a certain joy that comes from trying to think about the meaning of things," he adds. Grinnell grew up in Philadelphia where he spent his teenage years wandering the halls of The Franklin Institute and watching the Philadelphia-based variety show, American Bandstand. "We all had the dream that we'd one day be on Bandstand," he says. Although he never made it, he proudly admits to having 12...
Ahmad Hariri, a native of Iran, wasn't always interested in the brain. He first studied behavior and evolution as an undergrad at the University of Maryland and continued on that track as a graduate student. But after he was introduced to the technology of functional magnetic imagining (fMRI), Hariri became fascinated with the brain and changed course, obtaining his PhD in neuroscience from the University of California, Los Angeles. "fMRI represents the most direct way to study human behavior," says Hariri. Hariri met Paul Whalen at a small meeting at Cold Spring Harbor Laboratory, and they immediately hit it off. While Hariri studies the genetics behind brain activity, Whalen concentrates on psychology. Whalen first thought of becoming a therapist but after working with autistic children in the 1980s and experiencing the ill-conceived perceptions researchers had of the disease during that time, he decided to study how the brain's physiology affects human psychology. In so many words, Whalen is the phenotype for Hariri's genotype. In their article they describe how coupling imaging data with genetic information is helping to explain the role of the amygdala in human emotional reactions.
Fly fishing in Sweden every summer with his dad and playing with frogs in the small town in Germany where he grew up signaled to Björn Brembs from an early age that there was something intriguing about biology. After a year in the German army, Brembs finally started pursuing his childhood interest at Julius-Maximilians-Universität. He now studies the spontaneous behavior of fruit flies at Freie Universität Berlin. Though his research hasn't allowed him to take a vacation for more than a few days in nearly eight years, Brembs is finally embarking on a three-week fly-fishing holiday in Sweden to reconnect with his roots. Read his Thought Experiment about how studying small brains can help us understand the complexity of our own.
Born in London but raised in Rochester, New York, chief neurologist at Weill Cornell Medical College, M. Flint Beal, descends from a long line of physicans. Although an interest in medicine has been practically hardwired into his genes, it was in his medical training at the University of Virginia during the 1970s when he was bitten by the research bug. "I had great teachers in neurology who were very inspiring," he says. For the past two decades, Beal has been studying mitochondrial dysfunction in Parkinson's and other neurodegenerative diseases and is currently trying to develop therapeutics for improving mitochondrial function. In their article, Beal and his coauthor, Bobby Thomas, assistant professor of neuroscience at Weill Cornell Medical College, write about how the study of familial cases of Parkinson's has led to a new understanding of the disease's molecular basis. A native of Kerala, India, Thomas was recruited to Weill Cornell in 2006 by Beal himself. There, he also investigates the role of mitochondria and stress-signaling pathways in neurodegeneration. Thomas says he hopes that these new targets offer insight into how Parkinson's arises in more sporadic cases. "The very fact that there are no cures was my primary reason for wanting to go into this field," Thomas says. "I sincerely hope that by the time I retire we find one."
Interested in reading more?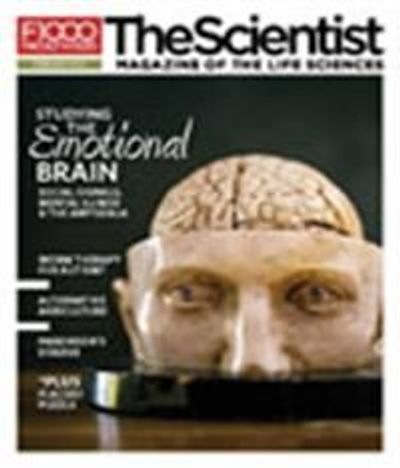 Become a Member of
Receive full access to digital editions of The Scientist, as well as TS Digest, feature stories, more than 35 years of archives, and much more!