Contributors
Philosopher-turned-biochemist Yves Barral has a hard time explaining where he's from. He usually settles for: "I am, for sure, from this planet." Born in Mexico City to African-born parents, he spent most of his childhood in various parts of France. He currently resides in Zürich, where he runs his own lab at the Swiss Federal Institute of Technology and studies the budding yeast, Saccharomyces cerevisiae, to understand how highly dynamic systems of cellular components orchestrate division. "Many people go to science with the wish of curing diseases," he says, but not him. He believes certain problems in biology, such as the prevention of aging, will forever remain unsolvable (see The Gates of Immortality). But science offers a silver lining: "At least, if we cannot change it, it's a consolation to understand what it is."
Michelle Fisher never thought she would be knee deep in science every...
Amateur photographer and science writer, Vanessa Schipani, has grand plans for her future: living in Iceland, perfecting her French, and writing a semibiographical novel about her mother, who was born in France during the Nazi occupation. "In an ideal world I would be living on a farm in the middle of nowhere," she adds, "doing freelance work in science journalism and writing fiction." For now, however, she's very excited about being the newest intern at The Scientist. After graduating in 2008 from the University of Florida with a double major in zoology and philosophy, Schipani spent five months in northern California researching the breeding habits of spotted owls. Schipani has previously written for The Scientist, The American Scholar, and Earth.
As the new creative director for F1000/The Scientist, Ash Shairzay faces a challenging task—merging two unique brands into one. "Smart design can solve anything," he says, looking forward to the challenge. Shairzay previously served as the Webby Award–winning creative director for the New York Academy of Sciences, and as art director for www.praxis.md. He especially enjoys working at the intersection of art and science: "Art and science intersecting sounds like a contradiction of terms, but in truth there's quite a lot of overlap. They both appeal to vivid imaginations, and being able to simultaneously capture the minds of scientists and artists is definitely a special reward."
Interested in reading more?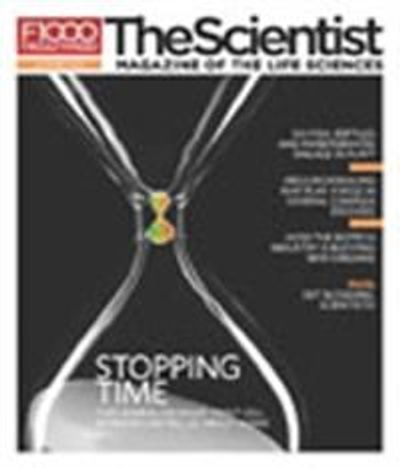 Become a Member of
Receive full access to digital editions of The Scientist, as well as TS Digest, feature stories, more than 35 years of archives, and much more!