Contributors
Blanche Capel studied to be an interior designer before making the switch to biology. "There's something about using your mind to understand the biology of who we are and how we work that makes me feel alive," she says. In 1993, Capel started her own lab at Duke University studying sex–or, more specifically, the mechanisms that govern sex determination, a crucial developmental process. She noticed that sex determination and sex reversal in the animal kingdom are actually quite common, but there was no single gene or common mechanism to explain it all. "I felt like there had to be more to this story," she says. In Choosing Sex, she discusses her path to discovering specific genetic switches that control the differentiation of embryonic tissues into sex organs.
In 1994, Randy Olson experienced a rather unusual change of heart. At 38 years old, he left his tenured professorship in...
"I love the quality of the work at The Scientist," says Victoria Stern, The Scientist's new intern. She was attracted to science writing, she says, because she loves learning about science and thought writing about it was the perfect way to do it. Prior to coming here, Victoria graduated from New York University's science journalism master's program, then worked as a freelancer, writing for Scientific American Mind and other neuroscience publications. Her acquaintance with the Philadelphia area dates back to undergraduate days at Swarthmore (chemistry major) and subsequent work at the Wistar Institute doing research (as well as a "completely unqualified baker" at a Philadelphia 4-star restaurant, she adds).
A former molecular biologist, Toby Freedman went into executive recruiting for biotechnology companies after a short stint in business development. "Recruiting was a natural fit for me," she says. After working for a recruiting firm for three years, she took a break to write her book, Career Opportunities in Biotechnology and Drug Development, and realized that she preferred the freedom of working on her own time. "I had no boss, and I kind of liked it." In 2007 she started her own recruiting company, Synapsis Search. Pulling together lessons from her own experience and those of other consultants, Freedman writes about how scientists can start their own successful consulting companies in Considering Consulting? of this month's issue.
Interested in reading more?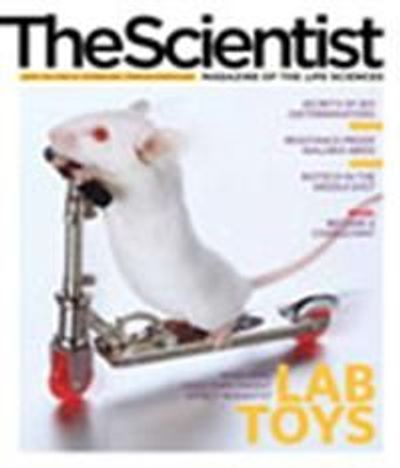 Become a Member of
Receive full access to digital editions of The Scientist, as well as TS Digest, feature stories, more than 35 years of archives, and much more!