Contributors
Susan Gasser was slow to find her calling in science; her first real focus in university was classical philosophy. "It was really reading things like Darwin that were very conceptual that made me interested in science," she says. She earned her Ph.D. working on mitochondrial protein trafficking with Gottfried Schatz at the University of Basel, which led to a postdoc studying chromosomes. "The organization of chromatin in the nucleus is not easily solved," says Gasser, now director of the Friedrich Miescher Institute for Biomedical Research in Basel and a professor of molecular biology at the University of Basel. In "The Shape of Heredity", she discusses discovering that proteins involved in DNA repression are bound to telomeres at the periphery of the nucleus—a finding that led her to uncover the function of other proteins that give DNA its shape within the nucleus.
While majoring in biology in college, Kirsten...
François Brischoux has always been interested in nature. But as a postdoc studying the ecology and evolution of a group of sea snakes in the Shine Lab at the University of Sydney in Australia, Brischoux has been frustrated with the tedious formatting process required before a paper is even accepted to "undergo the 'true' reviewing process" in a scientific journal, he says. In "Don't Format Manuscripts", he argues that the formatting of an article should be forgone until after its acceptance. "Because all the researchers we know agreed on the worthlessness of article formatting before acceptance," he says, "it became quite natural to write this opinion."
After two years at her self-proclaimed "dream job" as a photo editor at Newsweek magazine in New York City, photographer Alexandra Daley-Clark came to the realization that she wasn't a New Yorker. So on March 17, 2001, she set off on a 6.5-month trek photographing her way along the entirety of the Appalachian Trail, completing her journey on October 4 at Mount Katahdin in Maine. She made her way to the coastal town of Saco, where she and her husband settled into a much more rural life. There she continues her career as a documentary, editorial and wedding photographer. "The fishery stories are by and far my favorite," Daley-Clark says. "I love the whole lifestyle." In "The Great Haddock Revival", Daley-Clark visually documents her experience out on the water with fishermen watching them do "what people have been doing for 100s of years."
Interested in reading more?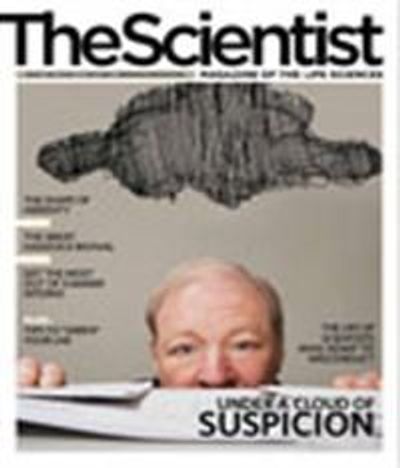 Become a Member of
Receive full access to digital editions of The Scientist, as well as TS Digest, feature stories, more than 35 years of archives, and much more!