A.M. James Shapiro first started experimenting with islet transplantation as a medical student at the University of Newcastle upon Thames. After multiple failures with mice and rats, he says his now famous Edmonton protocol was "really a last-ditch attempt" to make a good idea work in practice. Now director of the University of Alberta's Clinical Islet Transplant Program, Shapiro writes on page 43 about the "current state of the art of islet transplantation," for which a "combination of hurdles" remains.
Fran Hawthorne, author of Merck Druggernaut (Wiley, 2003) has been covering healthcare and finance for more than 20 years for publications including the New York Times, Newsday, Fortune, and Business Week. On page 26, she tells the story of how Merck slipped from being "the gold standard" to "a synonym for the worst in the industry." Since the publication of her book three years ago,...
After senior editor Brendan Maher returned from a meeting on epigenetics and chromatin modeling in development in January, he says he "couldn't wait to dig deeper into this layer of information operating above the genome." Maher has been following the field since 2001, when he wrote about David Allis' controversial histone code hypothesis. On page 34, he shares the latest in epigenetics, "Every cell that contains identical genetic information can be so vastly different phenotypically," he says. "What's controlling all this information?"
When James W. Aiken, CEO of the Keystone Symposia, wanted to measure the value of the meetings he organizes, he decided to ask participants directly. On page 54, the 32-year industry veteran, who trained as a pharmacologist, presents the results of his 18-month longitudinal survey. More than 60% of attendees met a future collaborator at a meeting and learned something new there that changed the direction of their research, he says. "The survey has changed the way we define the success of a conference."
For the past 15 years, Arnold Munnich has directed an INSERM research unit in Paris and the clinical genetics department at the Necker Hospital for Sick Children. On page 24, the professor of genetics at University of Paris, Munnich argues that despite gene therapy not yet being commonplace, the fruits of genetic research are everywhere to be seen. "People are fascinated by the futuristic aspect of gene therapy and they tend to ignore the growth of conventional treatments and their impact," he says.
Interested in reading more?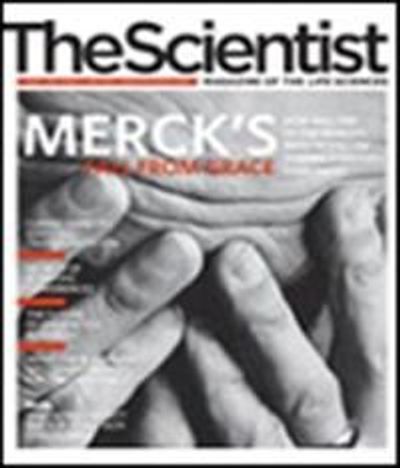 Become a Member of
Receive full access to digital editions of The Scientist, as well as TS Digest, feature stories, more than 35 years of archives, and much more!