DASGIP
Parallel Bioreactors for Unparalleled Results
Being a provider of first class laboratory equipment for global player in the biopharmaceutical, chemical and food & feed industry, DASGIP AG is a very typical Life Science company in North Rhine-Westphalia. The Juelich based company develops and manufactures state-of-theart Parallel Bioreactor Systems for the cultivation of microbial, animal and human cells at bench top scale.
Process engineers and research scientists in the biotech, pharmaceutical and chemical industries rely on DASGIP's technology to bring their projects to the next level. Users benefit from increased productivity, high reproducibility and ease of scale up, resulting in accelerated production development cycles.
Technology
DASGIP Parallel Bioreactor Systems combine the advantages of easy-tohandle bioreactors with a powerful control software: Up to sixteen highly instrumented reactors can be operated in parallel. As a result, high experimental throughput, minimum input of resources and maximum information output are achieved...
Individual control of temperature, agitation, pH, and dissolved oxygen in up to 16 parallel vessels in parallel allows DASGIP bioreactor systems to accommodate even the most complex requirements in microbiology and cell culture. The modular system provides each user with the level of information and control they need. Standard process parameters as well as in-depth data such as the oxygen uptake rate or the respiratory quotient can be measured online, many parameters can serve as triggers.
Flexible working volumes from 35 mL to 5 L provide researchers with a broad range of laboratory-scale experiment possibilities under aerobic and anaerobic conditions.
Thanks to the sophisticated software, parallel bioprocess control with a high degree of automation is easy to achieve. Open communication standards like OPC provide information in a consistent manner to process control systems (PCS) and integrate analytical devices like cell counters, HPLC and others as well as auto samplers. An integrated information management system with extensive data mining capabilities allows users not only to store their process data but also to hark back to it for a detailed and comparative analysis.
Application Fields
Due to its modular design DASGIP bioreactor systems meet specific requirements in various applications throughout the product development cycle. Therefore, scientists doing research working in process development, manufacturing or quality control benefit from DASGIP technology. The high flexibility of the DASGIP bioreactor system has made the company first choice for even specific applications and in a number of new application fields such as stem cell research or the biofuels industry.
Recruitment Psychology
Product Quality The company has been recognized for its excellent support of its customers. Services include product quality and application safety by the highest manufacturing standards, including installation and operation qualification (IQ/OQ). According to regulatory standards, DASGIP products meet FDA's "Quality By Design"-approach and PAT requirements.
Team
While DASGIP products are known for their precision engineering and comprehensive documentation, DASGIP staff is characterized by the highest customer commitment. The DASGIP team of scientists and engineers works with customers and renowned industrial and academic partners to explore and develop the most advanced solutions for their growing needs and technologies.
DASGIP was founded in 1991 and is located in Juelich (Germany) and Shrewsbury MA (USA). For more than 15 years, the business has been driven by the visions of the three founders Dr. Thomas Drescher, Dr. Matthias Arnold and Dr. Falk Schneider.
SPONSOR PROFILE
DASGIP AG • Rudolf-Schulten-Str. 5, D – 52428 Juelich

Tel: +49 2461 980 0 • Fax: +49 2461 980 100 • info@dasgip.de • www.dasgip.com
Interested in reading more?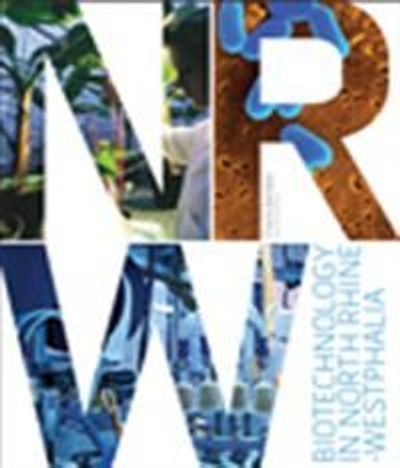 Become a Member of
Receive full access to digital editions of The Scientist, as well as TS Digest, feature stories, more than 35 years of archives, and much more!