Devising a New Dortmund
Within a decade, the city of Dortmund — best known for its beer and its "Borussia" soccer team — has been reinvented as a biotech hotspot.
The city of Dortmund once proudly described itself as the "triad of coal, steel, and beer." Those days are gone forever. "The last coal mine was closed in 1987, steel production ceased in 2001 after 160 years, and of the dozens of breweries we had in the 1970s, only one is left, so now we have cultural history and the remnants—sites and buildings—are industrial monuments," dryly summarizes Gert Burkhart, guide of Dortmund Tourism.
Also gone are the 80,000 jobs that these industries once provided; such structural change has shaken the city considerably. To address the resulting economic and social problems, in 2000 the city of Dortmund teamed up...
"The three partners founded dortmund-project to create a network between city administration, local companies, and research institutions to create optimum conditions for establishing new industries in promising high tech areas such as electronic/mobile commerce, IT, software, biotechnology, micro systems technologies, and logistics," says Asita Weissenberger, International Business Manager at dortmund-project. "We tried to capitalize on already existing local structures such as the Technology Center Dortmund (TZDO) and local competence, for example in micro- and nanotechnologies as well as in other areas pursued at the university and the Max Planck Institute for Molecular Physiology."
Twin Academic Pillars
To generate interest, dortmund-project initiated competitions like start2grow and supported the creation of a technology park. "This has been very successful," Weissenberger says. "The first technology center founded in 1985 has now grown into a technology park which ranks among Europe's biggest. It has 280 enterprises and boasts more than 8,500 employees. All in all, more than 350 companies have been serviced. Besides which," she smiles, "the insolvency rate is less than five percent."
A crucial element of this impressive growth has been the twin academic pillars of University of Dortmund, now known as the Technical University Dortmund, and the Max Planck Institute for Molecular Physiology, originally the Max Planck Institute for Occupational Physiology.
The university was founded as recently as 1968 with a focus on training engineers, in particular process and chemical engineers. "Up until 2000, there was no biology and no medicine at the university," Weissenberger says, "and that Dortmund now has a Biomedical Center, the BioMedizinZentrumDortmund (BMZ), is due the city's flexibility."
The long-abandoned sites of the coal, steel, and beer industry are beginning to be repurposed and bespeak a promising future.
The BMZ, owned by TZDO, a joint enterprise of the city of Dortmund, the University, local banks, and local chambers of industry and commerce, was started in 1997, when Helmut E. Meyer, head of the Medical Proteome Center at the University of Bochum, was looking for a site to establish a spinoff. The city of Dortmund jumped at the opportunity and offered Meyer a site. The company Protagen was set up in a hastily constructed building meant to be just a temporary solution. But demand was so high that the building is not only still in use but has been supplemented by two additional biomedical centers. Protagen meanwhile has grown into a leading provider of products, services and software solutions for protein research and has established a subsidiary in Chester, NJ.
"Originally, the center was intended as an incubator for biomedical and proteomics start-ups," says Andre van Hall, director of BMZ, " when it was founded, it was a somewhat isolated undertaking as there was almost no other biomedical institution around. It was clear to the planners in Dortmund that this situation would change."
Sensible synergies
The local experts were well aware that life science would be one of the drivers of the next economic cycle. To create as many synergies as possible they focused on aspects of the life sciences complementary to the three existing pillars of competence, IT, logistics and micro systems technologies. In addition, they decided to capitalize on the depth of experience in chemistry, a traditional domain of Dortmund's university.
Thus, the BMZ concept has been refined over its decade of existence. It still offers infrastructure, services, and support in business development, but the center is now open for companies doing drug research and bioinformatics, or developing enabling technologies such as micro-electromechanical systems for biology and medicine, known as BioMEMS.
The approach has been successful. As van Hall states, "Fifty percent of the BMZ companies record sales, and 25 percent are profitable." Along with the technology park, BMZ has attracted researchers, company founders, and industry. "Our concept has brought all sorts of companies and research institutions to the campus," van Hall adds. "For example, there is Boehringer Ingelheim microParts, a manufacturing and development site for all inhalable Boehringer products. But it's also the place for Boehringer to research and develop biochips that can be used as analytical devices, for example, at the bedside." Van Hall also mentions the Max Planck Institute for Molecular Physiology and the Institute for Analytical Sciences (ISAS), which focuses on the miniaturization of analytical systems. "These are just a few of the many companies and research institutions addressing segments of the life sciences or health care markets. All of them are focused on micro- and nanotechnology."
From basic research...
In terms of high profile basic research, the Max Planck Institute for Molecular Physiology clearly stands out. Originally founded as Institute for Occupational Physiology which dealt with the diseases caused by the working conditions in the Ruhr area's coal mines and steel works, it was renamed and refocused to deal with the molecular processes within cells in 1993.
The institute's four departments, focus on structural biology, systems biology on a cellular basis, physical biochemistry, and chemical biology, so that all aspects of the chemistry and biology of molecules and cell structures are closely interwoven. The Department of Systemic Cell Biology headed by Philippe Bastiaens has developed a new way to study the interaction of signaling molecules. The researchers use fluorescence markers and parallel high throughput machinery to pinpoint the chemical communication pathways inside living cells down to a few nanometers, including quantitative measurements of the often very brief interactions of proteins. This approach provides novel ways to understand cancers and other diseases.
"It's biology with important medical consequences," Bastiaen says, "but I am very happy to have chemists around because they very often have a better understanding of the interaction of molecules we are observing within a cell."
This chemical expertise, along with Dortmund city's support, encouraged Max Planck Innovation, the technology transfer arm of Max Planck Society, to set up its latest offshoot, the Lead Discovery Center. The LDC is one of the three winning projects in the Federal Ministry of Education and Research's 2008 Biopharma competition to strengthen the development of innovative pharmaceuticals in Germany. The LDC is aiming to bridge basic research and industrial product development. There is currently almost no venture capital available to fund the discovery of leads, which are chemical structures directed at interesting targets that have been identified by basic public research, and which may turn into promising drug candidates.
"LDC is staffed with industry-experienced scientists, project managers and drug developers to ensure that drug discovery and development is in line with international pharma standards," says Michael Hamacher, LDC's administration head. Already, LDC is working on six projects, spanning a broad range of diseases including cancer and diabetes Once the resulting candidates have been developed to proof of concept in animal models, they may be licensed to industry partners or handed over to the Drug Development Company (DDC), another resource that is being developed by Max Planck Innovation for launch in 2009.
The DDC will take over project management of lead compounds for preclinical and clinical development up to phase-II trials. "This way, LDC and DDC will be able to move early research projects more quickly and transform them into highly attractive in-licensing and co-development opportunities for the pharmaceutical industry," adds Hamacher.
... To industrial scale manufactoring
Dortmund is a center of large-scale applications of biotechnology too. According to Frank Eiden, executive director of ChemBioTec, "Dortmund University has a faculty of bio- and chemical engineering with a strong focus on technical biochemistry, bioprocessing, biomaterials, and biocatalysis. It is not only strong in the development of novel processes and technologies for biopharmaceuticals, but also is a renowned center of white biotechnology."
It makes sense then, that Dortmund is also home of the office of ChemBioTec, a European network for sustainable biotechnology comprised of 57 partners from industry and academia. "ChemBioTec has been founded because the development of biocatalytic production processes for innovative products needs an understanding of the complete process and not of isolated components, says Eiden. "We support our partners with a knowledge-based internet platform and by consulting [with them on] application procedures, education and training."
All these developments have led to new companies springing up. Not just in the technology park—the long-abandoned sites of the coal, steel, and beer industry are also beginning to be repurposed. Guest guide Burkhart appreciates the new development: "It is good to see that there is plenty of life again in these old buildings, and we can now talk to our guests not only about the past, but also about the future."
Interested in reading more?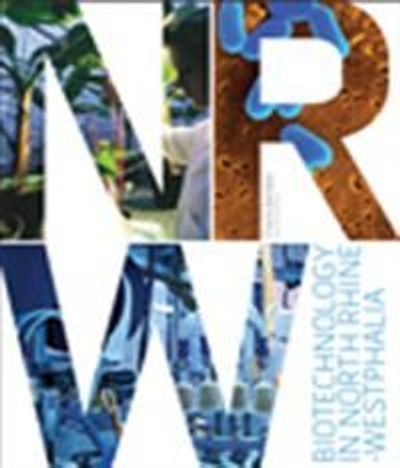 Become a Member of
Receive full access to digital editions of The Scientist, as well as TS Digest, feature stories, more than 35 years of archives, and much more!