Disappearing Before Dawn
Gene expression studies are lending support to a new hypothesis for why everyone sleeps: to prune the strength or number of synapses.
t 10 a.m. on a frigid January, the lights automatically flicker on in a rat room at the University of Wisconsin–Madison's Research Park. Postdoc Erin Hanlon strolls in, still wearing her scarf from the trip to the lab, where she will spend the next hour or so with Telito, a rat. Telito's cage is tucked away in a television cabinet–like enclosure. He's freely moving but connected to a nearby computer by a bundle of wires emanating from the four tiny electrodes implanted into his cortex, held in place with screws and dental cement. She'll teach him to extend one paw through a plastic slot to grab a food reward—a task that will exercise a specific region of his...
Hanlon is trying to replicate a similar 2004 experiment in humans performed by the same group, led by Chiara Cirelli and Giulio Tononi, which produced data that researchers are interpreting in two very different ways.1
In the experiment, the group asked human subjects to complete a motor task using a computer mouse while wearing a snug-fitting, high-density electroencephalogram (EEG) cap. After the participants performed the task, the researchers measured their sleep patterns. They noticed an interesting pattern in subjects' slow waves, electrical patterns of less than four waves per second that are thought to reflect the need for sleep. In general, people who are sleep-deprived tend to have more slow waves, and those waves are larger in amplitude than the slow waves of people who aren't sleep-deprived. In this experiment, slow waves were larger and occurred more often in the specific brain region used in the task, compared to other areas even within the same immediate brain region. And those subjects with the most active slow waves in that region seemed to perform better on the task the next day.
Interested in reading more?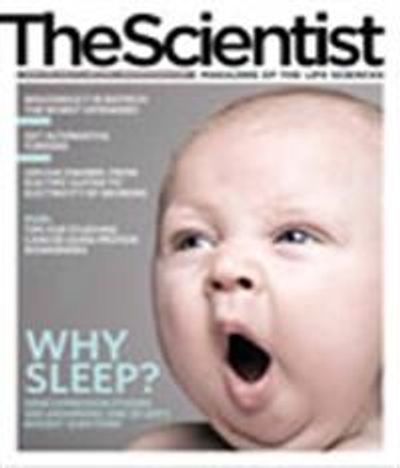 Become a Member of
Receive full access to digital editions of The Scientist, as well as TS Digest, feature stories, more than 35 years of archives, and much more!