Eavesdroppings
Science Quotations of the Month
"Even the crustiest editors have been known to turn giddy when new light is shed on [gerontology] and take to blowing raspberries at the Reaper with headlines suggesting immortality elixirs are just around the corner."
—Author David Stipp writing on thescientist.com about science's quest for the fountain of youth.
"If you torture the data long enough, Nature will confess."
—Ronald Coase, who won the 1991 Nobel Prize in Economics.
"If I had stayed in America, the chances of making a discovery would have been lower. Here, people are willing to take risks. They give you money, and essentially you can do whatever you want."
—Neurobiologist Luo Minmin on returning to China to study the genetics of attention-deficit disorder after receiving his PhD and doing a postdoc in the U.S. (Quoted in the Washington Post...
"The action is here. In the U.S., there are too many paper researchers. Here, they are doing things."
—S. Ming Sung, chief Asia-Pacific representative for the Clean Air Task Force, a U.S.-based nonprofit entity, and a former Shell Oil executive, on clean energy scientists in China. (Quoted in the Washington Post.)
"The impact factor is a completely flawed metric and it's a source of a lot of unhappiness in the scientific community."
—Harold Varmus, newly appointed National Cancer Institute Director and founder of PLoS journals, quoted in the New York Academy of Science Update (Spring 2010).
"The Cocoon also shows us that what we see as a static array of specimens is actually a stroboscopic image of knowledge in perpetual motion."
—Edward Rothstein in The New York Times, reviewing the new Darwin Center (Cocoon) in London's Natural History Museum (April 8, 2010).
Send us timely and interesting quotes, along with context, to quotes@the-scientist.com.
Interested in reading more?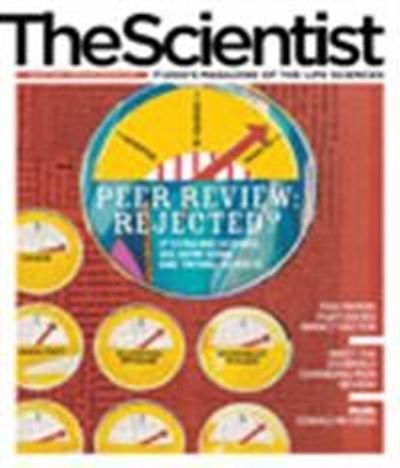 Become a Member of
Receive full access to digital editions of The Scientist, as well as TS Digest, feature stories, more than 35 years of archives, and much more!